Warrior Key Range
Title
Warrior Key 45
Warrior Key 55
Warrior Key 55/2.5
Warrior Key 65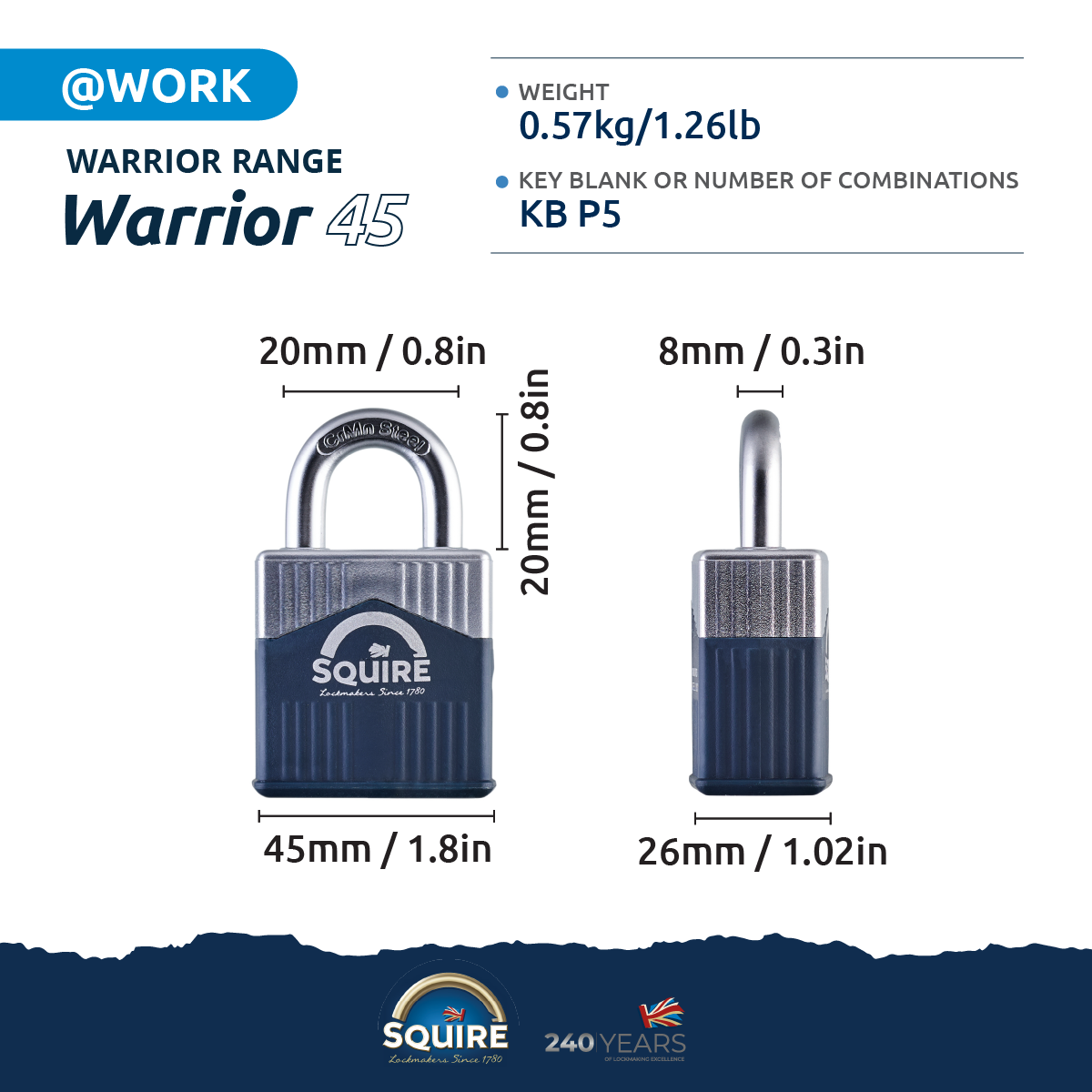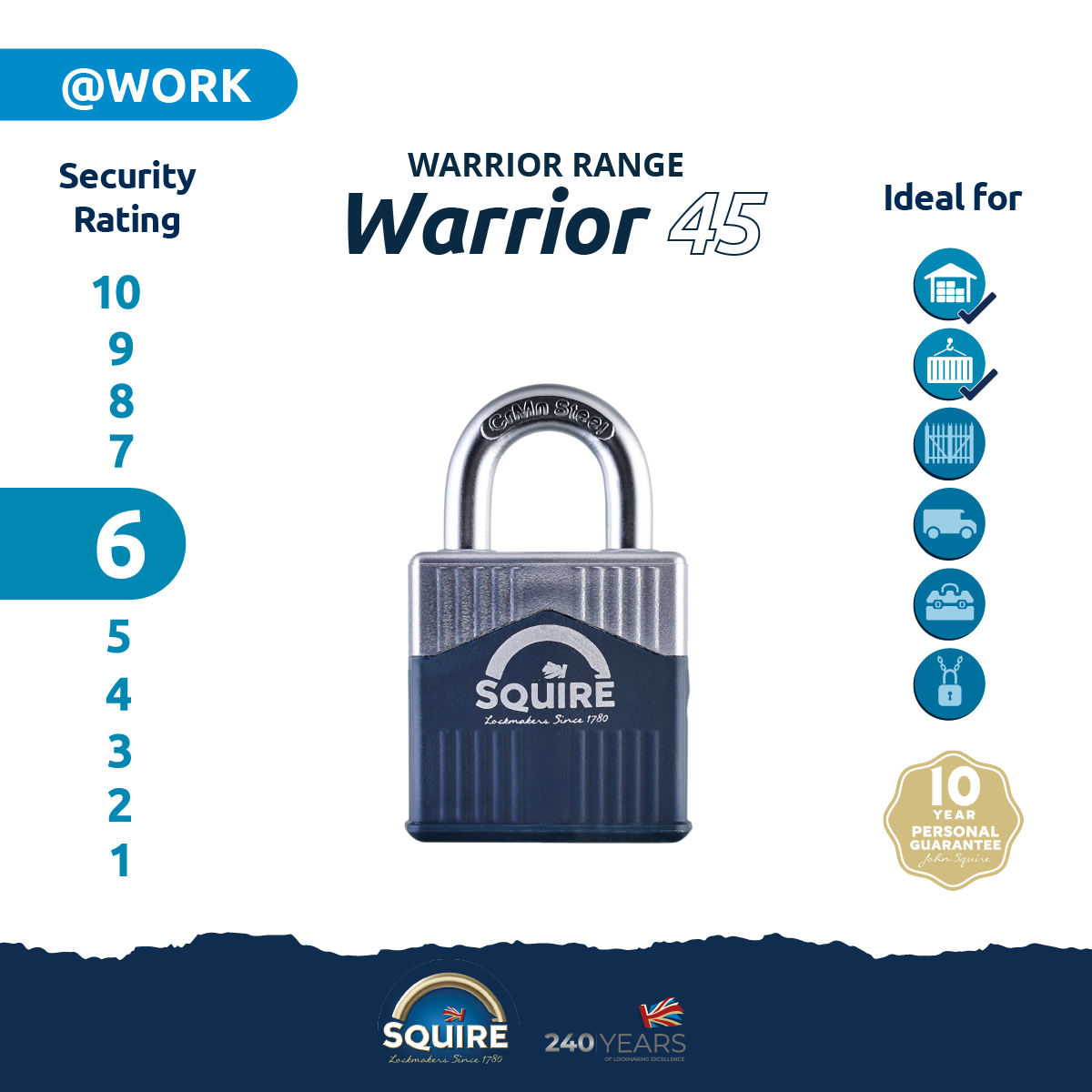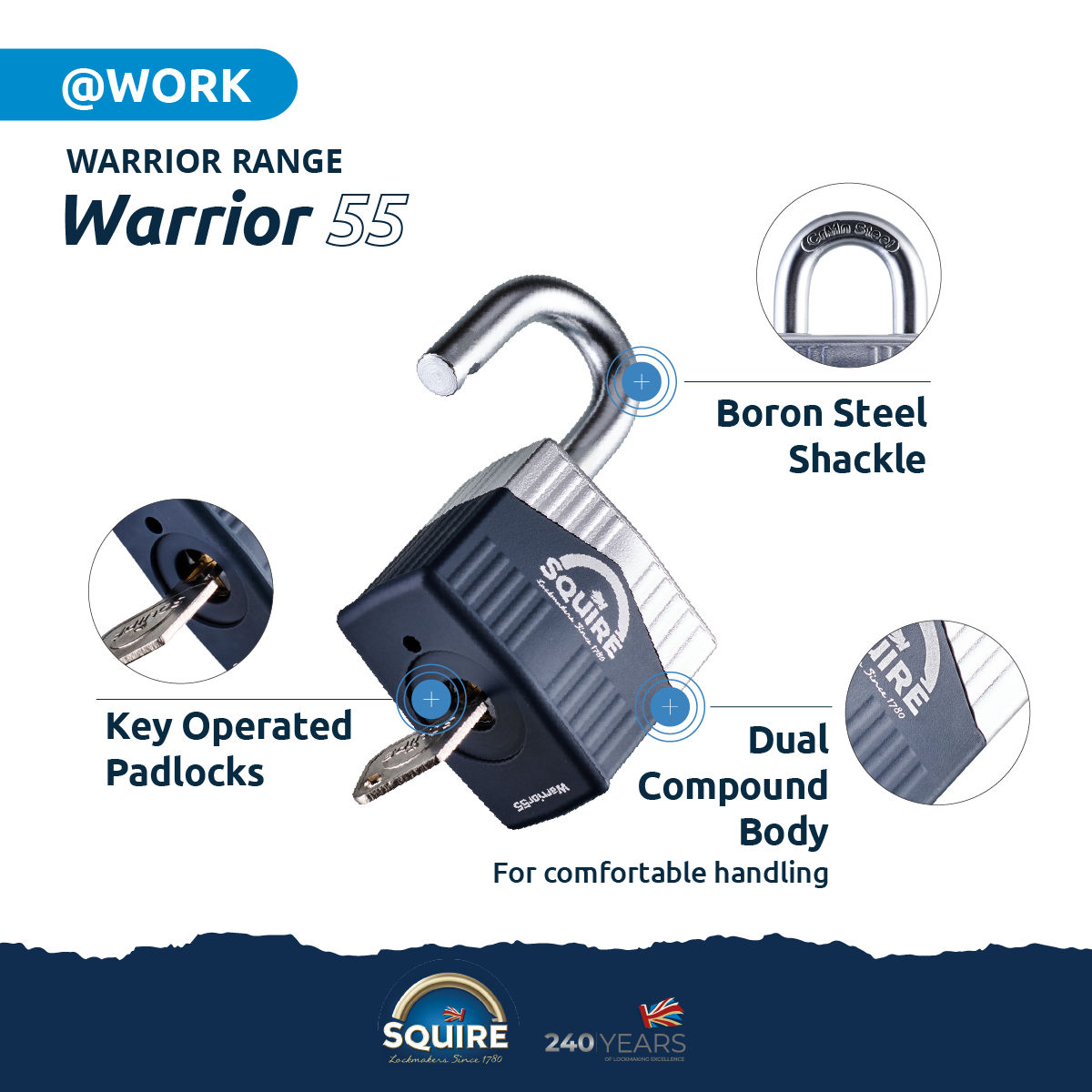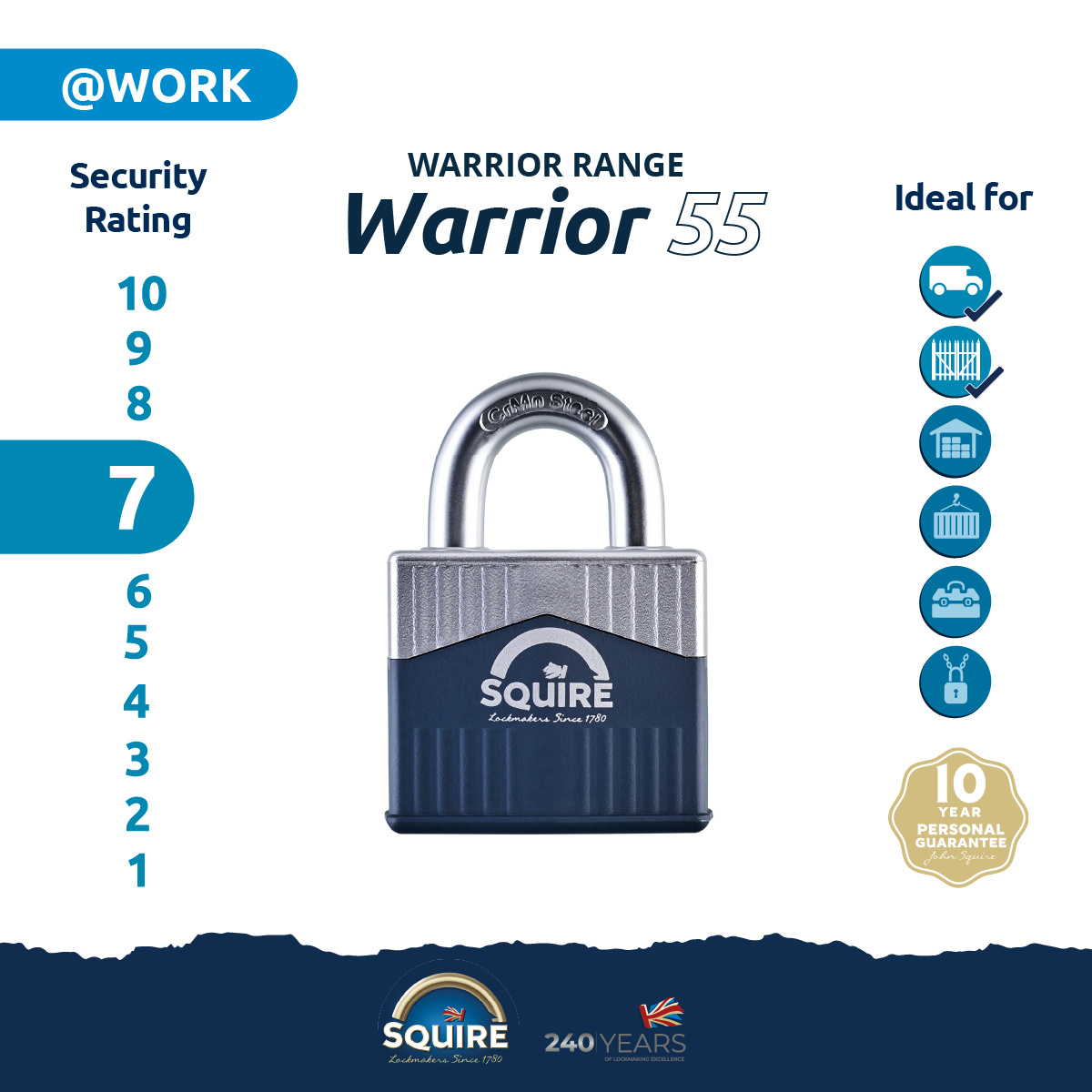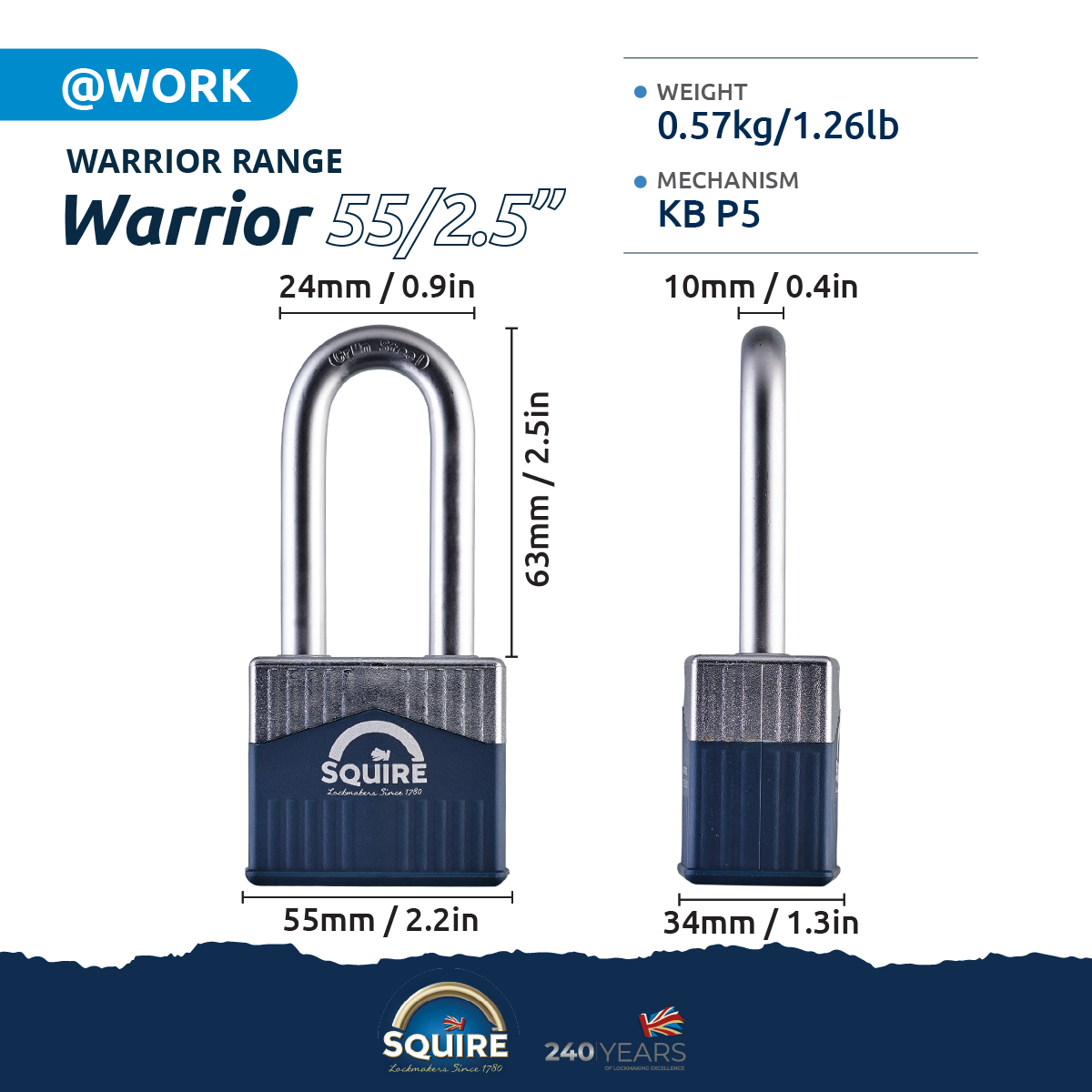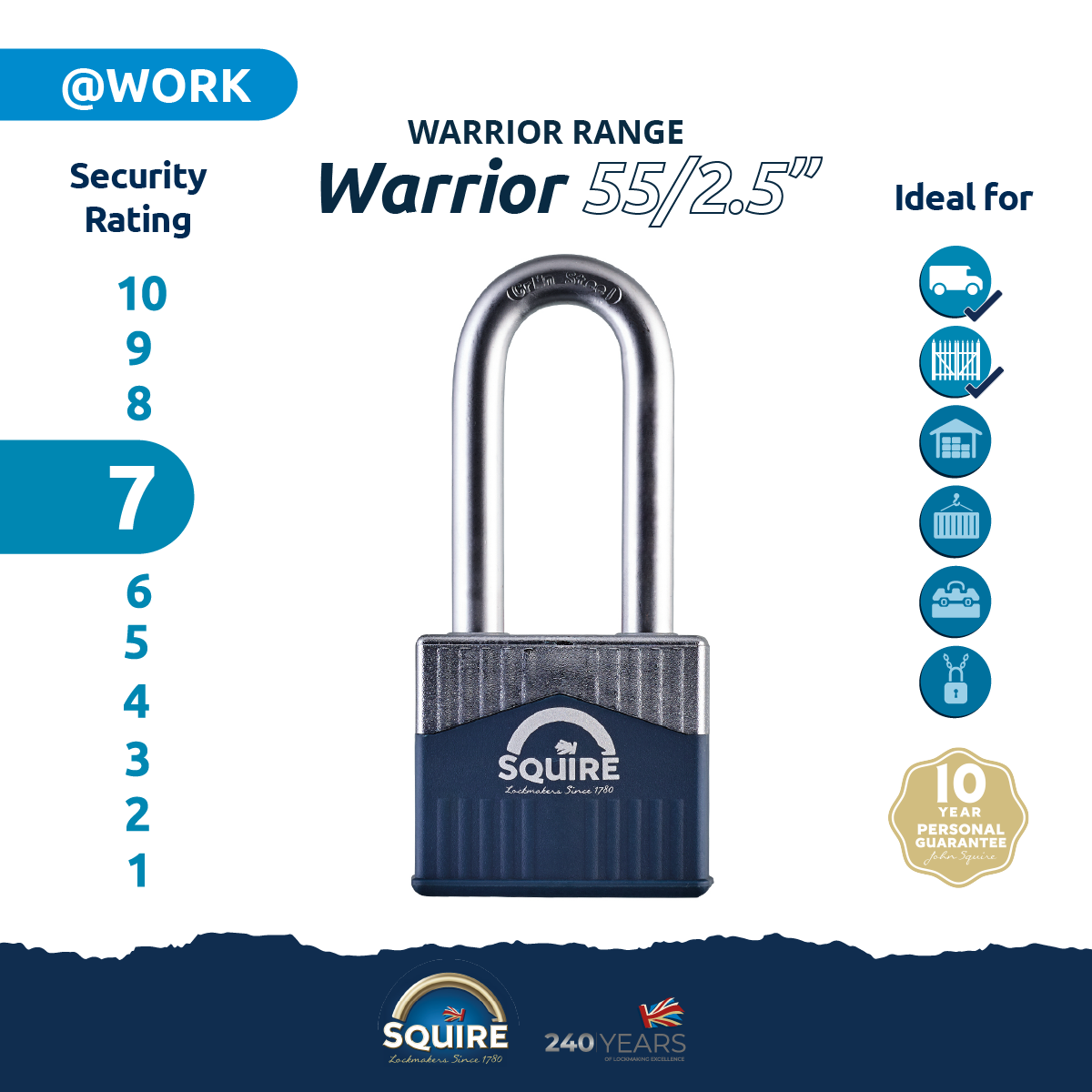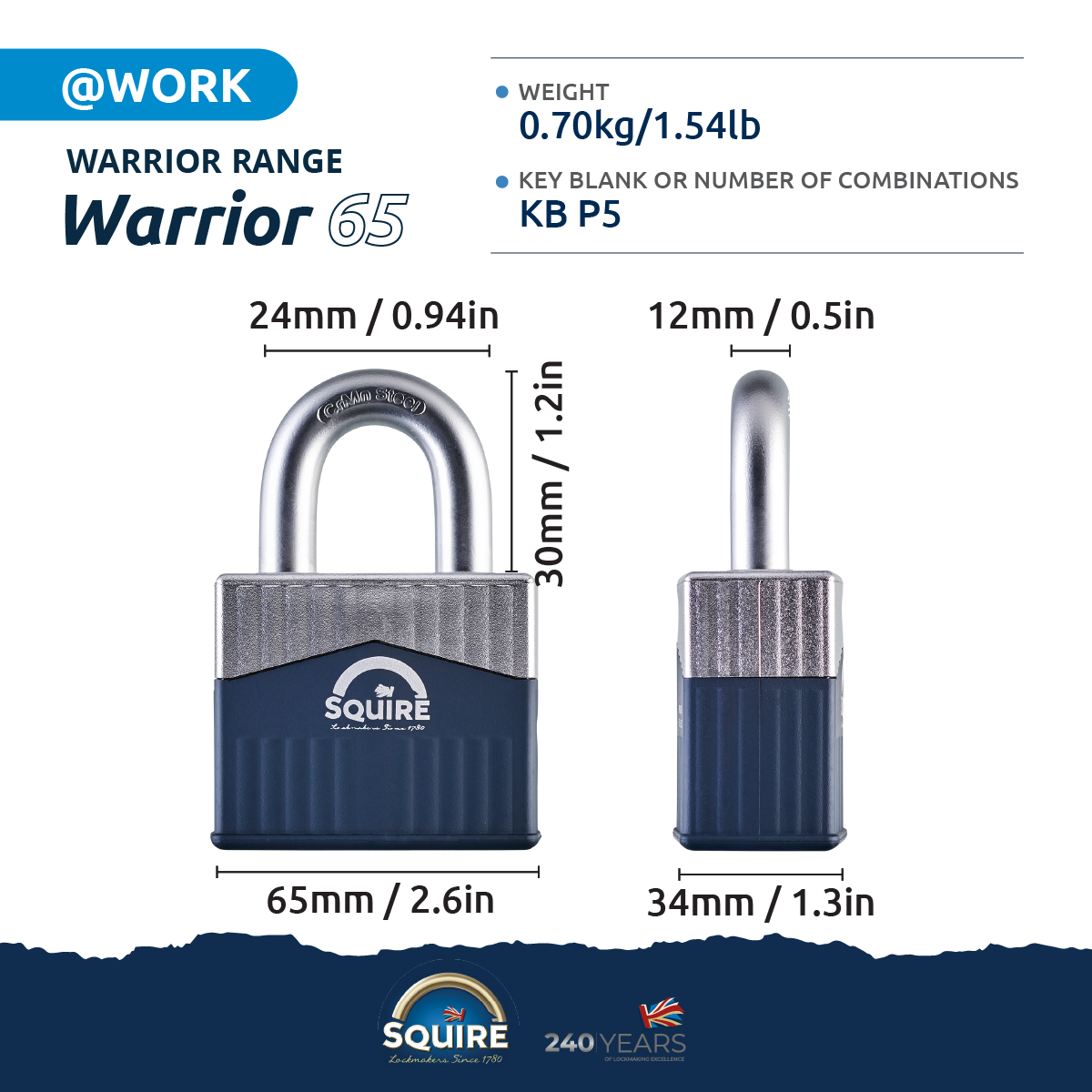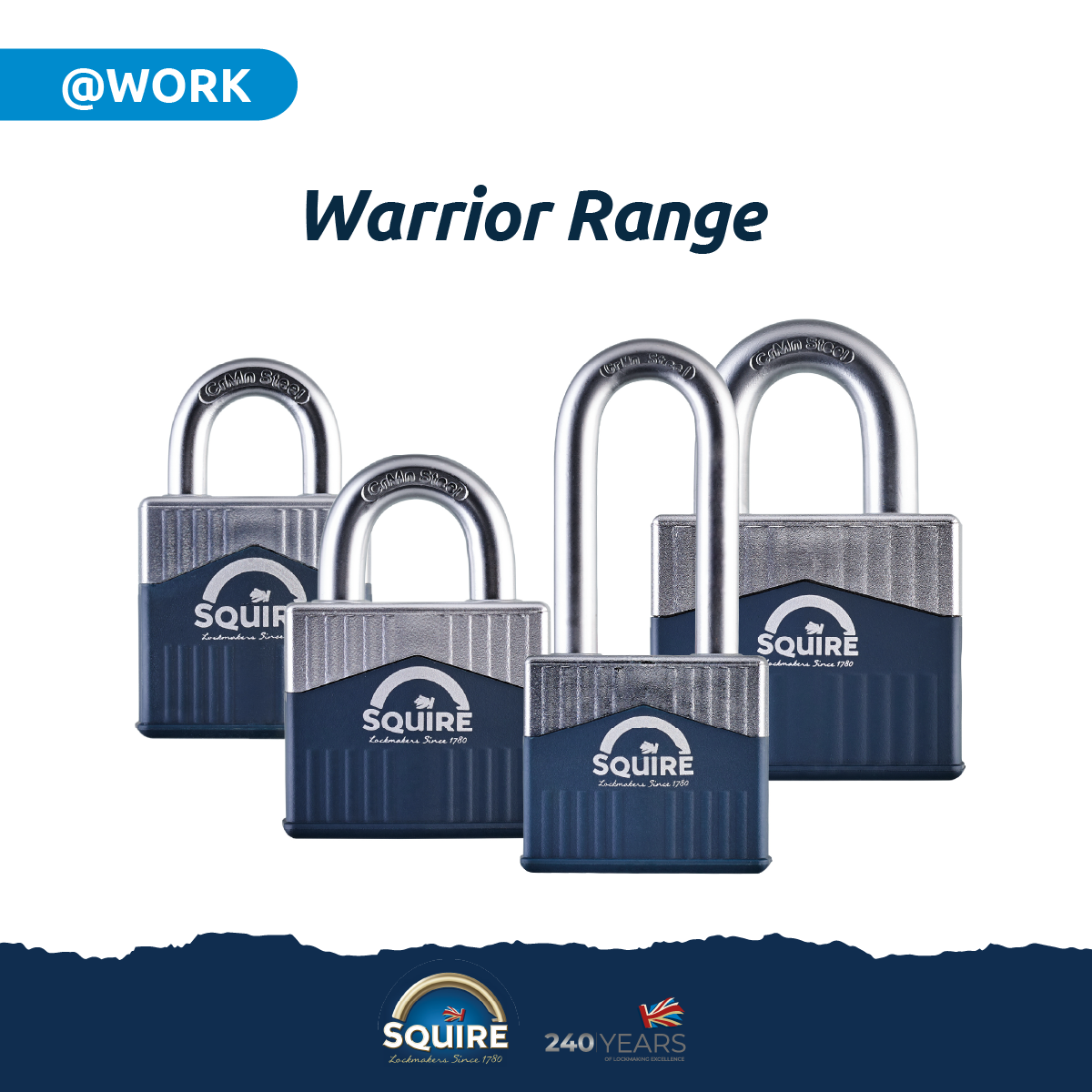 Warrior Key Range
Product description
Warrior Key Range - Features
A heavy duty, high specification range to key operated padlocks.
These uniquely designed padlocks offer a medium to high level of security.
They come in 3 body widths 45 mm, 55 mm and 65 mm and within each size, open shackle, closed shackle and long shackle variants are available. They can be supplied Keyed Alike upon request and are supported by Crimestoppers.
Trusted Brand
Squire's 240 years of manufacturing excellence
Quick Delivery
95% of orders ship same day
10 Year Warranty
Industry leading product guarantee
15 Day Returns
Return Unused for Product Refund