SHCB75 Straight Shackle Boron Steel Combination Padlock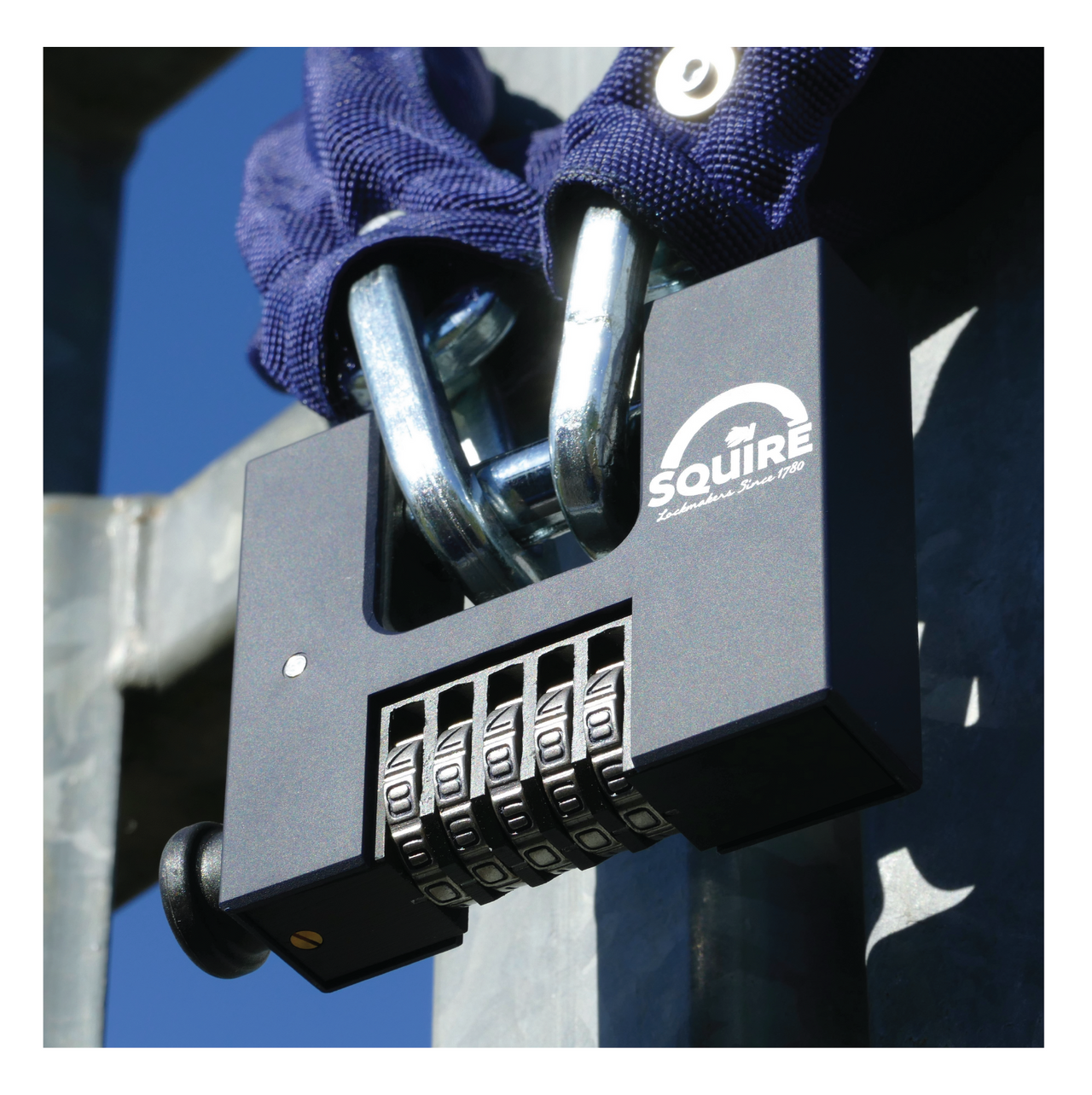 SHCB75 Straight Shackle Boron Steel Combination Padlock
Product description
SQUIRE SHCB75 High-Performance Combination Padlocks
Keep your cargo secure with the SQUIRE SHCB75 straight shackle block-style combination padlocks. These heavy-duty locks are made with the highest-quality materials and designed for maximum security in any situation. Whether you're securing freight containers, storage units, trailers, hitches, trucks, or any other valuable items, the SQUIRE SHCB75 padlocks are up to the task.
Main Benefits:
Robust Cutting Resistance: The boron-hardened steel straight shackle provides superior strength against cutting attacks, making it nearly impossible for thieves to break through.
Easy to Use: With large brass wheels and an easy-access 'pull' button, these locks are user-friendly and convenient.
Superior Quality: The solid brass lock body and security-hardened internal parts are built to last and withstand heavy use and abuse.
Patented Mechanism: The easy-access 'pull' button is a patented feature unique to SQUIRE SHCB75 locks, adding an extra layer of security to your assets.
Versatile Use: Whether you need to secure freight containers, storage units, trailers, hitches, or trucks, the SQUIRE SHCB75 combination padlocks can handle any task.
The SQUIRE SHCB75 combination padlocks also come with a black protective plastic cover to protect against harsh weather and elements. The 75mm combination block lock with 5 wheels provides more than 100,000 possible combinations, making it virtually impossible for anyone to guess the code. With a sleek and modern design, the SQUIRE SHCB75 padlocks are an excellent choice for anyone looking for top-of-the-line security.
Don't take any chances with the security of your assets. Order your SQUIRE SHCB75 combination padlocks today and enjoy peace of mind knowing your property is safe and secure for many years to me, with our 10-year industry leading warranty.
Trusted Brand
Squire's 240 years of manufacturing excellence
Quick Delivery
95% of orders ship same day
10 Year Warranty
Industry leading product guarantee
15 Day Returns
Return Unused for Product Refund