CP40 Combination All Weather Padlock |Open Shackle | Hardened Steel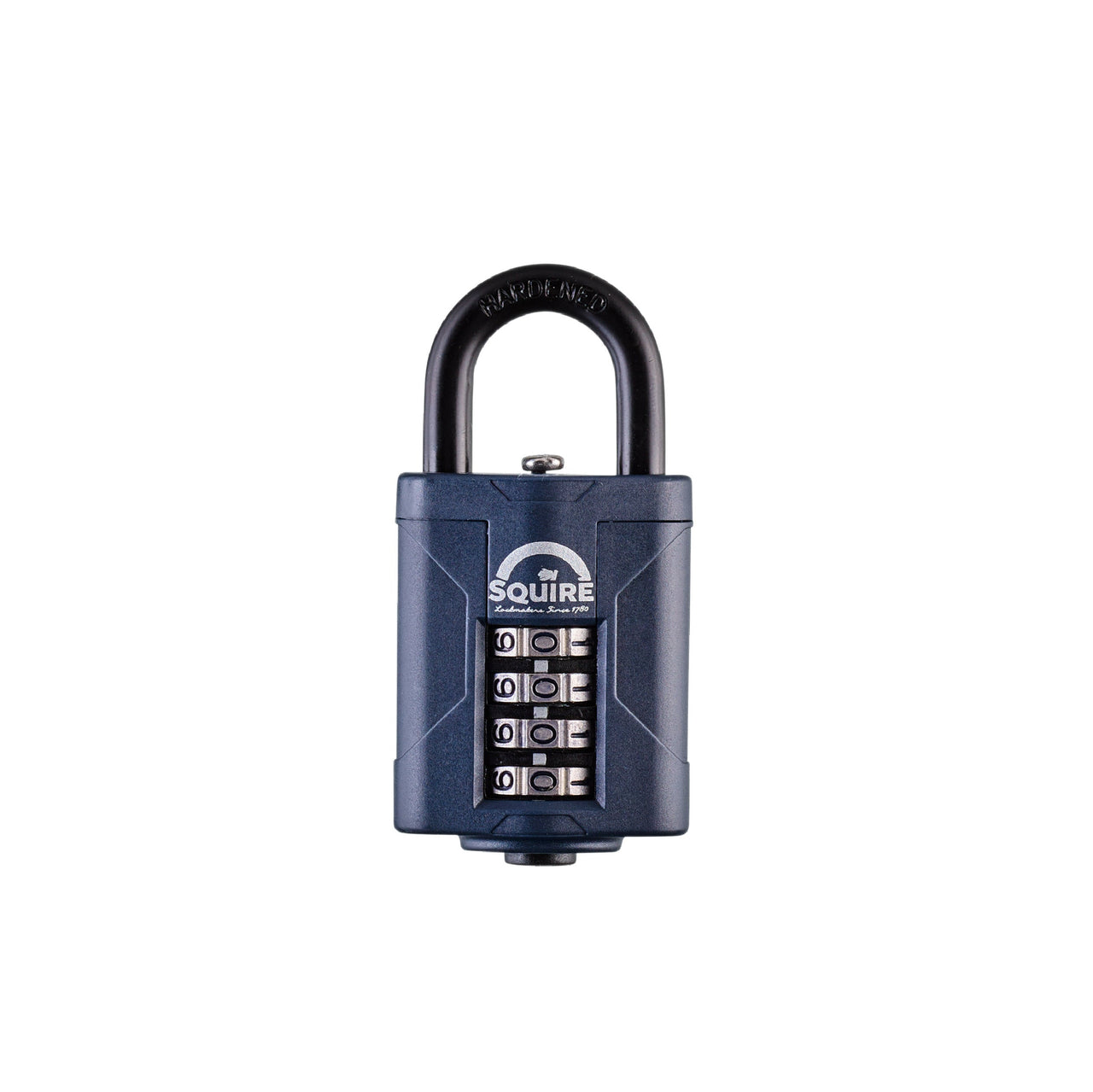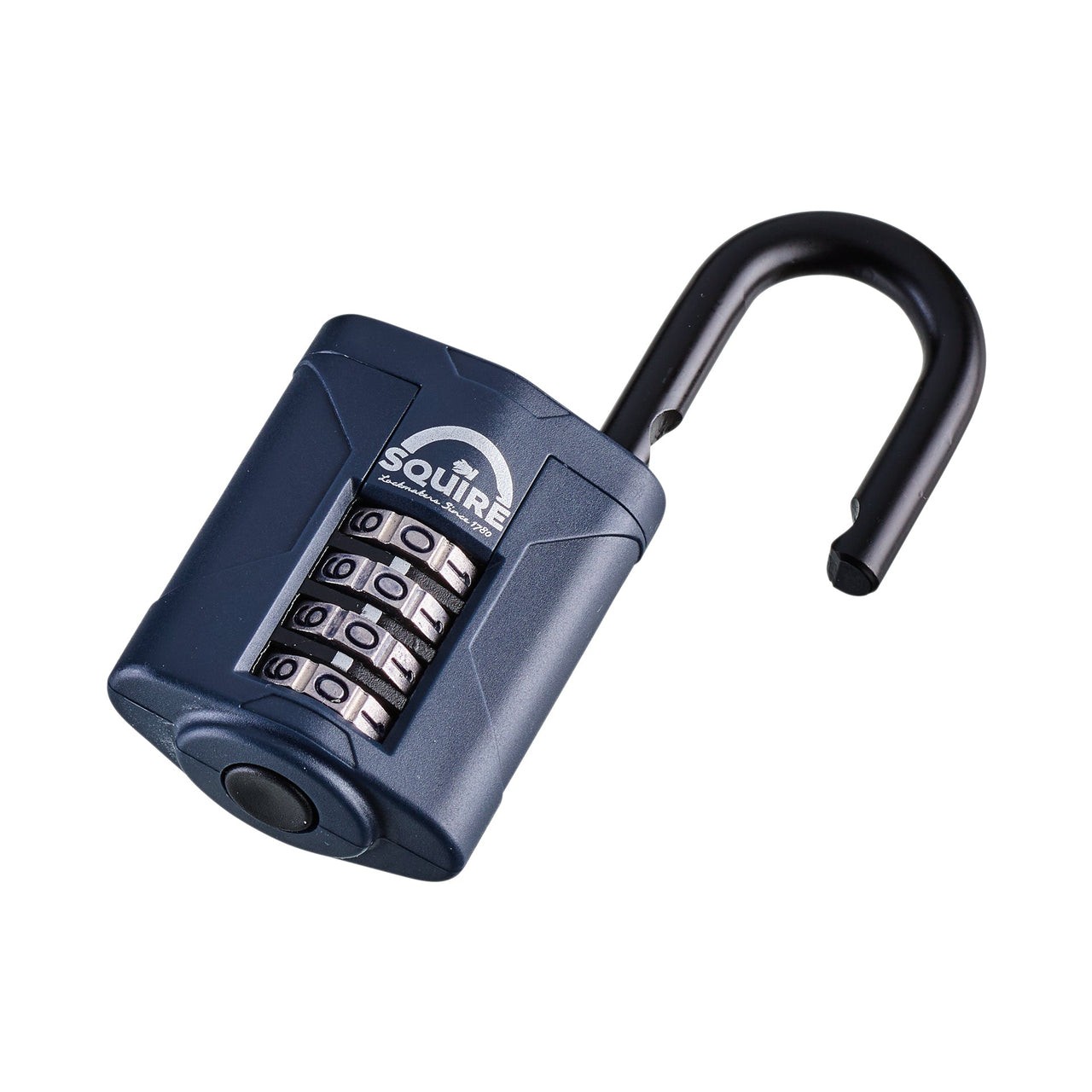 CP40 Combination All Weather Padlock |Open Shackle | Hardened Steel
Product description
WEATHERPROOF LOCKS BUILT TO LAST: The SQUIRE Combination CP40 padlock have been constructed using only the highest quality alloy metals making these recodeable padlocks highly resistant to corrosion, allowing them to work even in the harshest outdoor environments.

The Squire CP Range is available in multiple sizes, shackle lengths and 4 and 5 wheel configurations allowing for up to 100,000 possible combinations.


FULLY RECODABLE, NO KEYS TO LOSE: The Squire Locks recodeable combination padlocks offer unrivalled product performance and choice. These combination padlocks come with easy to follow recoding instructions. The 4 wheel configuration allows for up to 10,000 different combinations, whereas the 5 wheel configuration allows for up to 100,000 possible combinations.


EASY TO HANDLE, HARD TO BEAT: The dual compound body cover allows for comfortable handling and the hardened steel shackle offers excellent anti-cut resistance. The patented design allows the wheels to move effortlessly and the push to open button at the bottom of the locks the lock enables one hand usage.


GREAT FOR ALL AROUND USE: Squire combination padlocks are great for all around use including tool boxes, school lockers, cabinet doors, storage containers, sports equipment, cabinets and gates.



SQUIRE10 YEAR WARRANTY: SQUIRE has over 240 years of lock making history; we are uncompromising in our commitment to innovation, service, quality and performance. We're proud of our craft and stand firmly behind our reputation for long-lasting toughness. That's why every one of our locks comes with a 10 year guarantee. 
Trusted Brand
Squire's 240 years of manufacturing excellence
Quick Delivery
95% of orders ship same day
10 Year Warranty
Industry leading product guarantee
15 Day Returns
Return Unused for Product Refund