CP50 Combination Padlock All Weather Padlock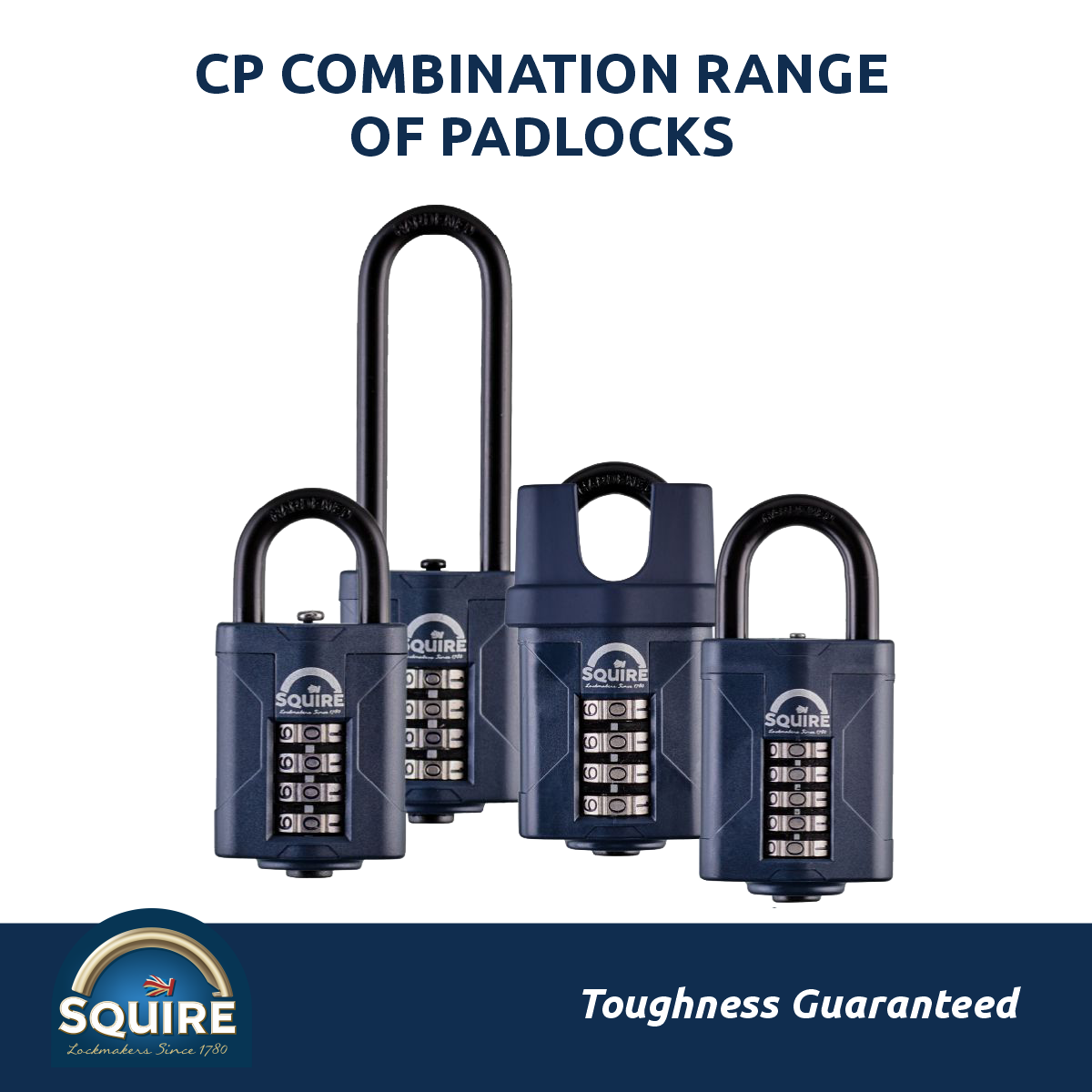 CP50 Combination Padlock All Weather Padlock
Product description
Squire CP50 Combination Padlock - All Weather Security
Squire CP50 Combination Padlock – a testament to cutting-edge engineering that seamlessly combines heavy duty strength with user-friendly recodable combination design.
Why Choose the Squire CP50 All Weather Combination Padlock?
Weatherproof and Durable: Crafted from premium metals, our CP50 combination padlocks defy corrosion, ensuring unwavering performance even in the most challenging outdoor environments.

Heavy Duty Body: With a rugged 50mm body width, the CP50 stands tall as a guardian of your valuables.

Hardened Shackle: The 8mm diameter hardened steel shackle is your ultimate defense against any attempts at tampering.

Effortless Operation: A dual compound body cover not only ensures a comfortable grip but also fortifies the padlock. The innovative push-to-open button and smooth wheel movement redefine ease of use.

Versatility: From safeguarding toolboxes and school lockers to securing gates, doors and equipment, the CP50 excels in diverse scenarios, making it your reliable all-around companion.
Experience the Unrivaled Features
SQUIRE's Legacy of Assurance: With a legacy spanning over 240 years, SQUIRE is dedicated to innovation and performance. Every CP50 padlock is backed by a confident 10-year warranty.

Advanced Recodeable Mechanism: Personalize your security with the CP50's 5-wheel recodeable combination, offering an astonishing 100,000 possible combinations.

Comfort Meets Control: The dual compound padlock body cover ensures a comfortable grip, enhancing your experience with every use.

Tailored Security: Reset your combination at your convenience, and enjoy keyless access tailored to your preferences.
Your Assets, Your Code – Secure Them with Squire's CP50 Today!
Trusted Brand
Squire's 240 years of manufacturing excellence
Quick Delivery
95% of orders ship same day
10 Year Warranty
Industry leading product guarantee
15 Day Returns
Return Unused for Product Refund