Squire CP50/36 Combination Padlock and Chain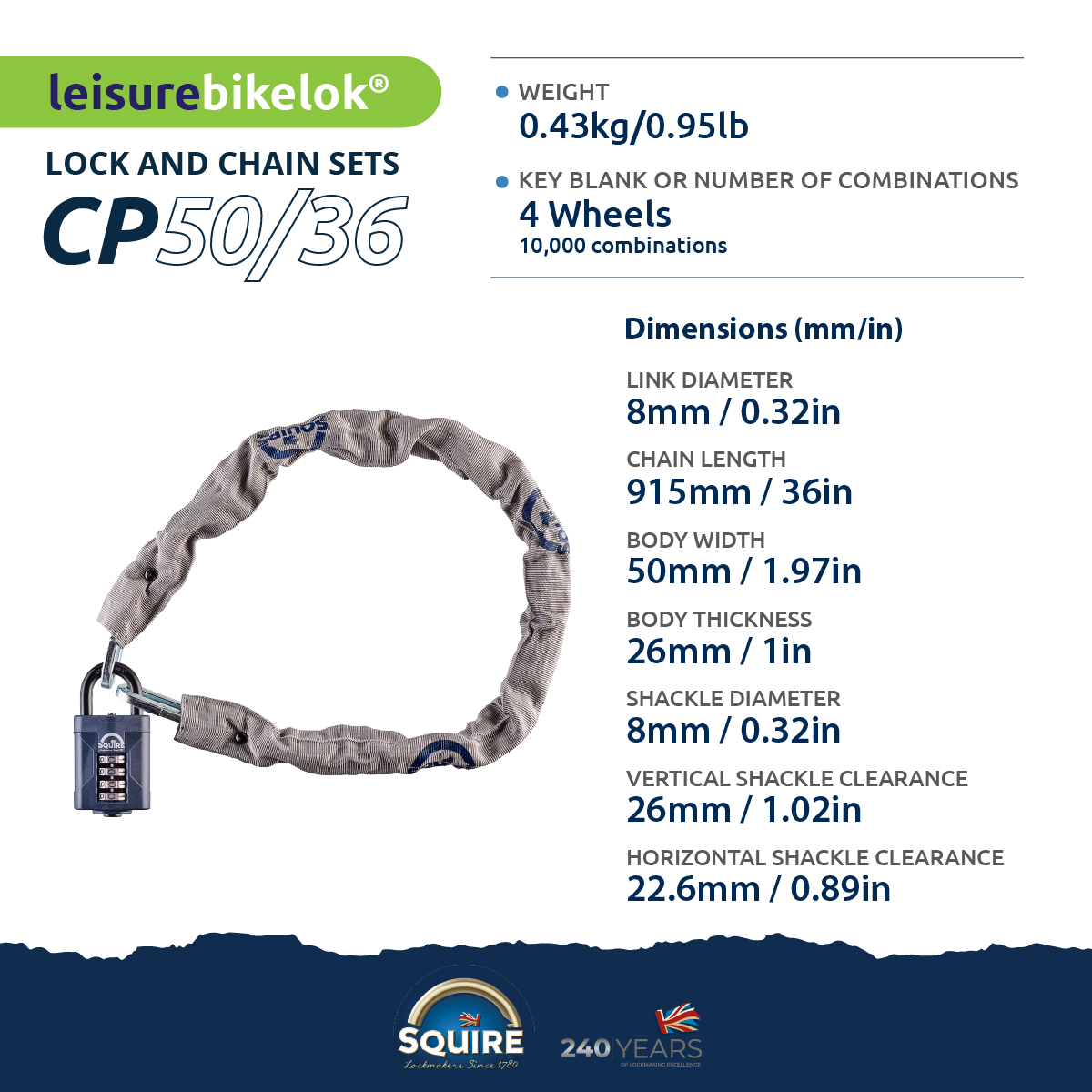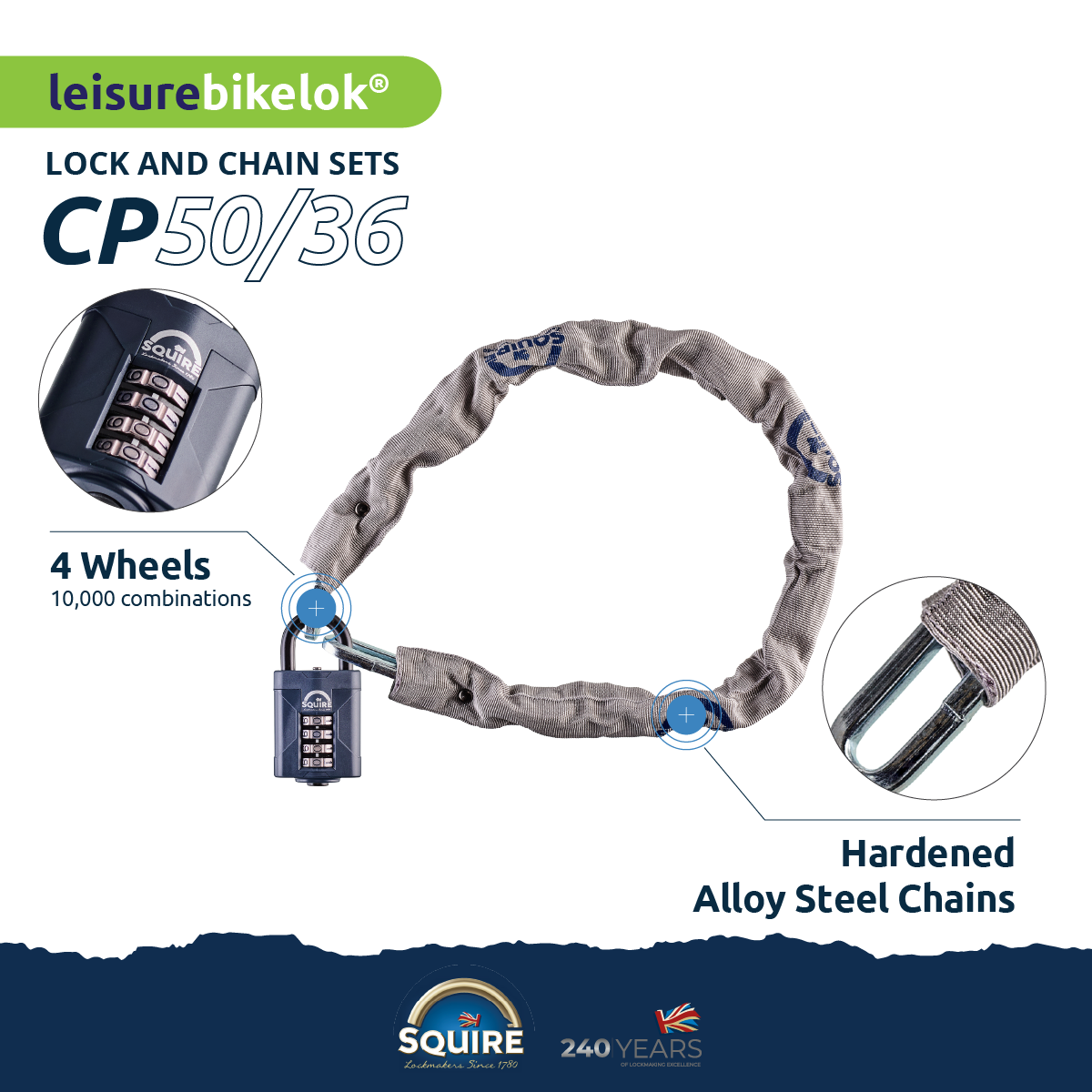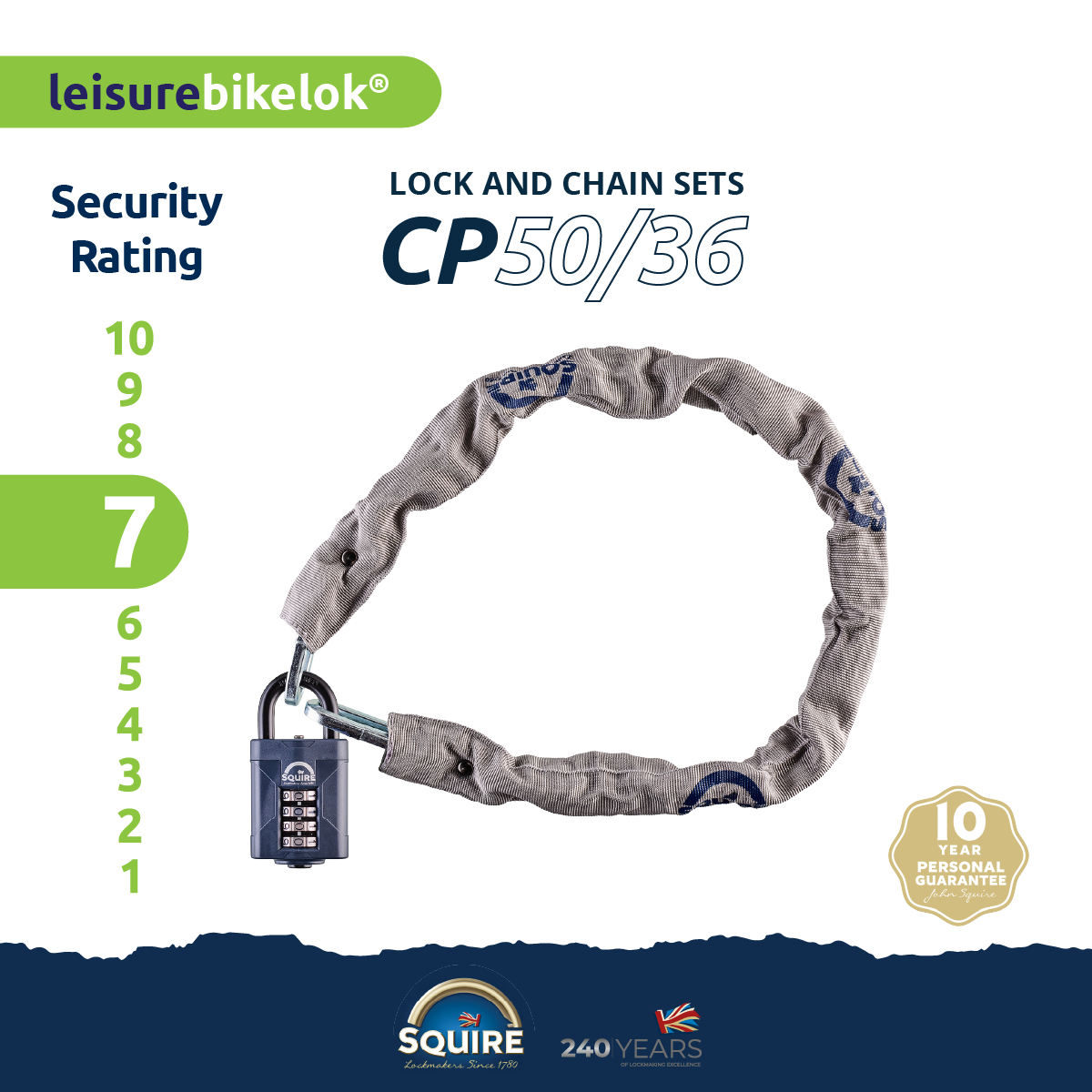 Squire CP50/36 Combination Padlock and Chain
Product description
Squire CP50/36 Combination Padlock and Chain
Ensure the utmost security for your valuable assets with the Squire CP50/36 combination padlock and hardened square link chain set. This high-security lock and chain combination offers superior protection for motorcycles, high-value items, and equipment either at home or work.
Key Features and Benefits:
High Security Padlock: The CP50 padlock features a hardened steel shackle and a robust die-cast alloy body, providing exceptional durability and resistance against attacks.
Heavy-Duty Chain: The hardened square link chain with an 8mm diameter offers enhanced strength and resistance against cutting attempts.
Ideal Length: With a length of 915mm, the security chain provides flexibility in securing various items, ensuring your valuables are well-protected.
Convenient Combination Mechanism: Say goodbye to lost keys. The unique recodable double locking mechanism offers peace of mind with 10,000 possible combinations, ensuring reliable security.
Weather and Corrosion Resistance: The dual compound cover on the lock body provides excellent corrosion resistance and protects against harsh weather conditions, making it perfect for indoor and outdoor use.
Easy to Use: With its push-button spring-loaded opening mechanism and spaced combination wheels, operating the lock is effortless, providing quick and hassle-free security.
Rely on Squire for Exceptional Security Solutions The Squire CP50/36 combination padlock and chain set is your ultimate solution for securing motorcycles, high-value items, and possessions around your business, home or garden. With its durable construction, recodable combination mechanism, and weather-resistant features, this set offers long-lasting security you can trust. 
Secure Your Valuables Today Choose the Squire CP50/36 combination padlock and chain for unrivaled security. Discover the convenience of a recodable combination padlock and chain set and safeguard your possessions for years to come with Squire's industry leading 10 year product warranty.
Trusted Brand
Squire's 240 years of manufacturing excellence
Quick Delivery
95% of orders ship same day
10 Year Warranty
Industry leading product guarantee
15 Day Returns
Return Unused for Product Refund