Warrior Max Padlock and Chain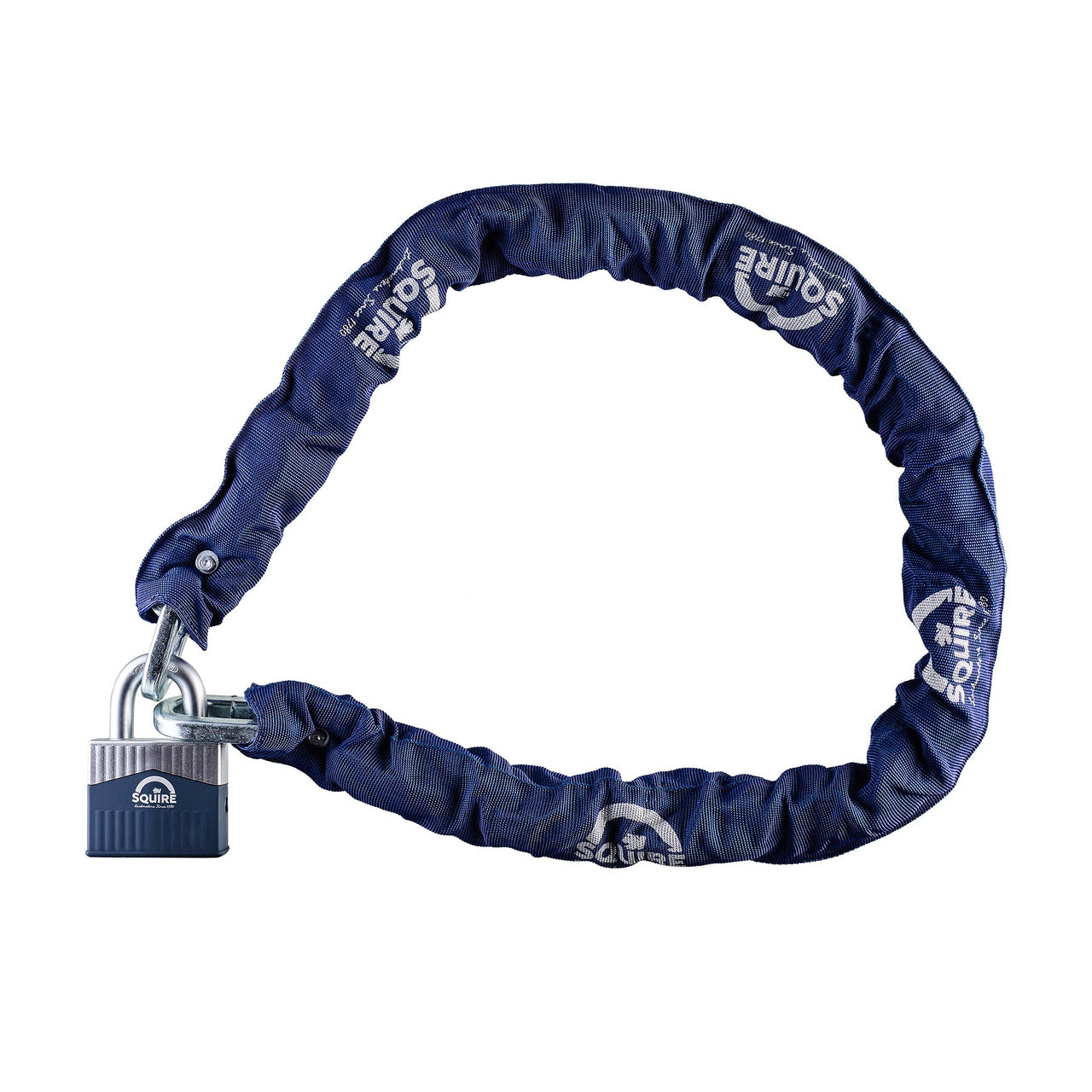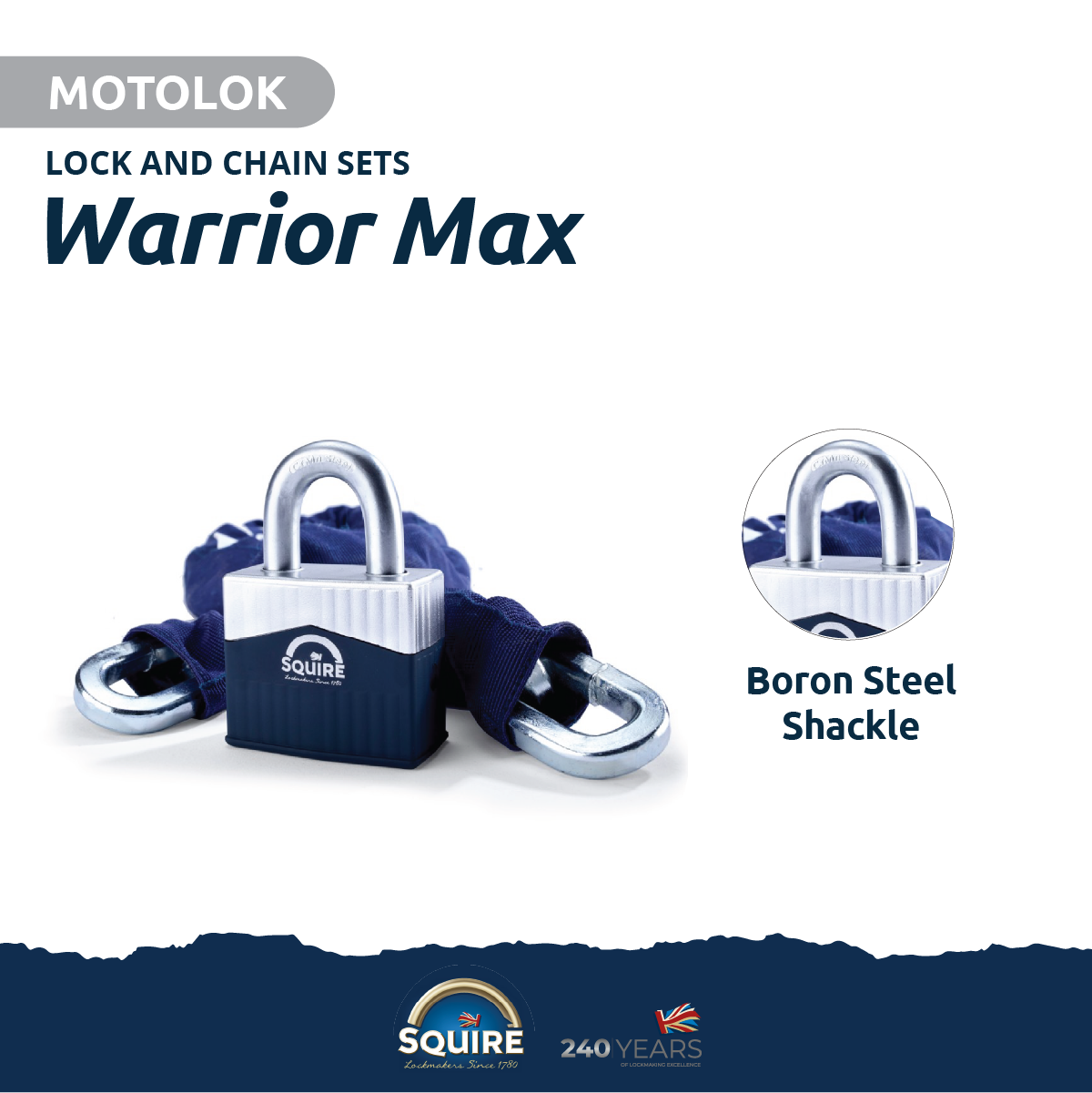 Warrior Max Padlock and Chain
Product description
Warrior Max Padlock and Chain Set
Safeguard your valuable assets with the Warrior Max Padlock and Chain from Squire. This unbeatable combination of security features offers you peace of mind like never before. Whether you need to protect your motorbike, trailer, generator, or any high-value equipment, the Warrior Max is designed to be one of the strongest padlocks and chains set on the market. With materials like Boron hardened steel, this set is built to withstand even the most determined attempts at theft.
Main Benefits:
Unparalleled Strength: Crafted from top-quality Boron hardened steel, the Warrior Max provides unmatched resistance to cutting and tampering.
Market-Leading Security: Squire's padlocks and chains are renowned for their superior security standards, making them the preferred choice for commercial, industrial, and residential applications.
Versatile Protection: With sets tailored to both indoor and outdoor use, Squire offers a comprehensive range that caters to all your valuable item security needs.
Sold Secure Diamond Certification: The Warrior Max is approved by Sold Secure Diamond, meeting the highest standards for motorcycle security in both commercial and residential settings.
Peace of Mind: With a 10-year guarantee and a reputation built over 240 years, Squire ensures your equipment is protected by a trusted name in security.
The Warrior Max Padlock and Chain is meticulously designed to provide serious security for your assets. Its specifications include:
Weight: 3.38 kg
Link Diameter: 10 mm
Chain Length: 1200 mm
Body Width: 65 mm
Body Thickness: 34 mm
Shackle Diameter: 12 mm
Vertical Shackle Clearance: 30 mm
Horizontal Shackle Clearance: 24 mm
Safeguard your valuable assets today with the Warrior Max Padlock and Chain. Choose Squire, the trusted name in padlock security, and ensure the safety of your equipment for years to come, with our market beating 10 year product warranty.
Trusted Brand
Squire's 240 years of manufacturing excellence
Quick Delivery
95% of orders ship same day
10 Year Warranty
Industry leading product guarantee
15 Day Returns
Return Unused for Product Refund