Squire CP50ATLO/2.5 All Weather Combination Padlock - Long Shackle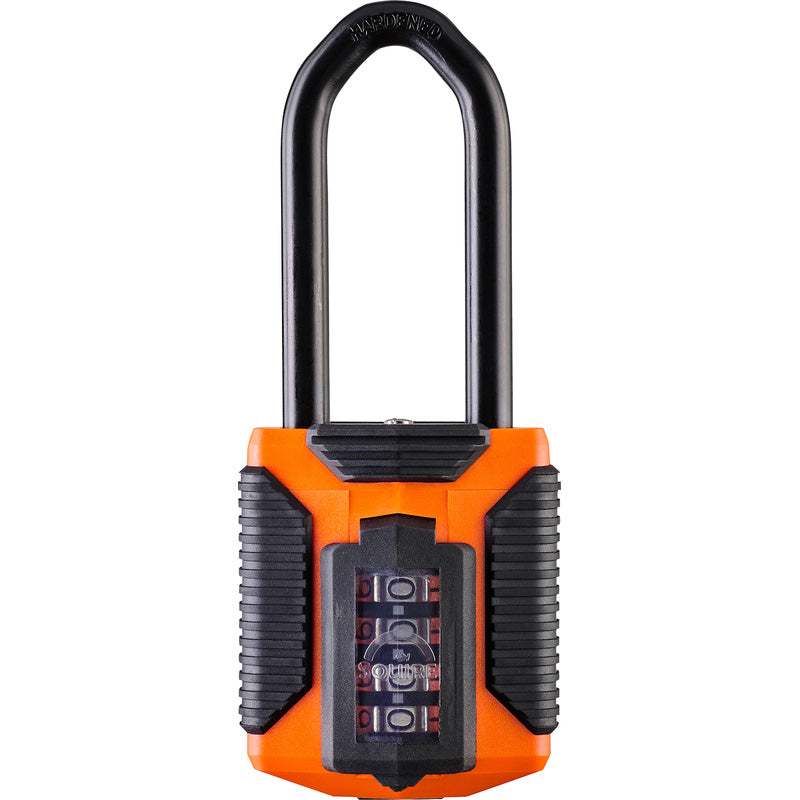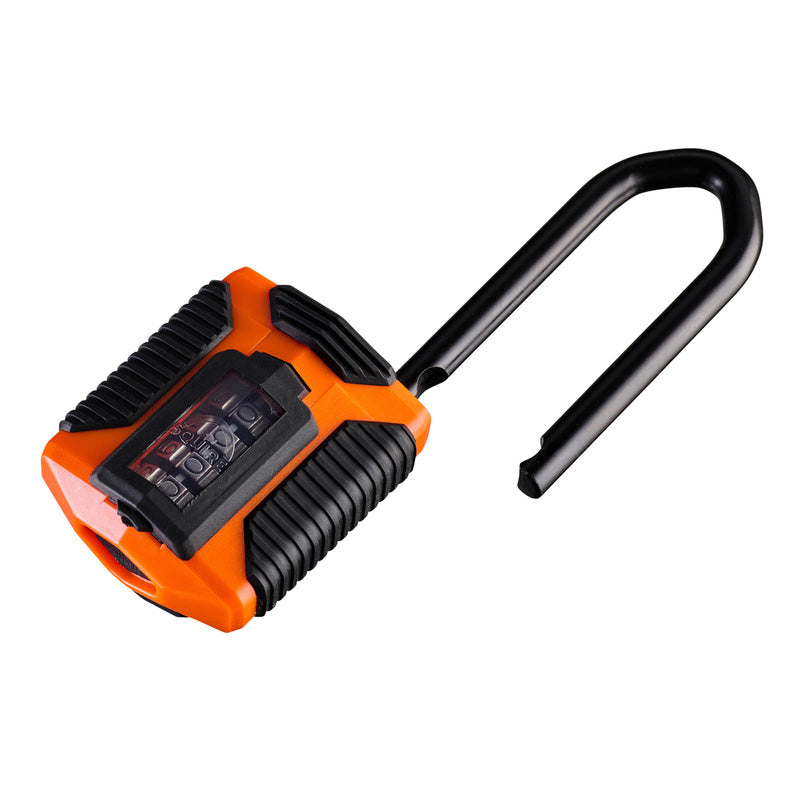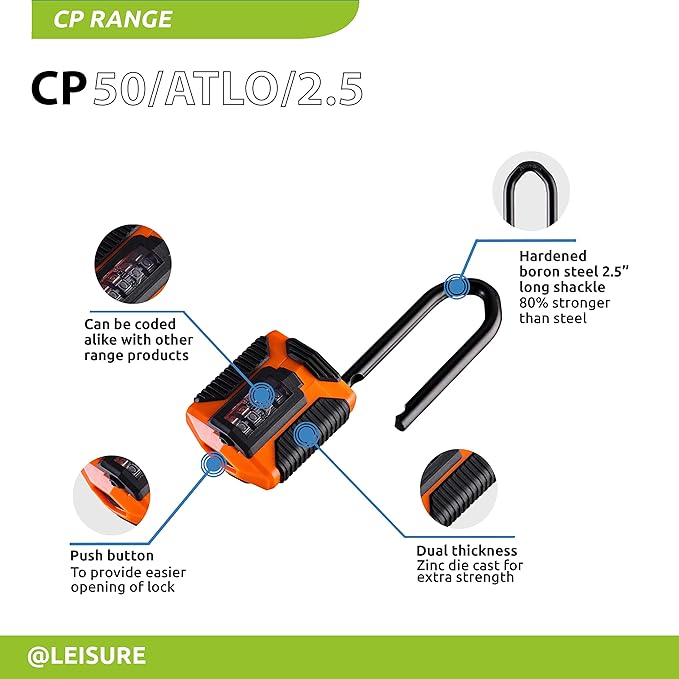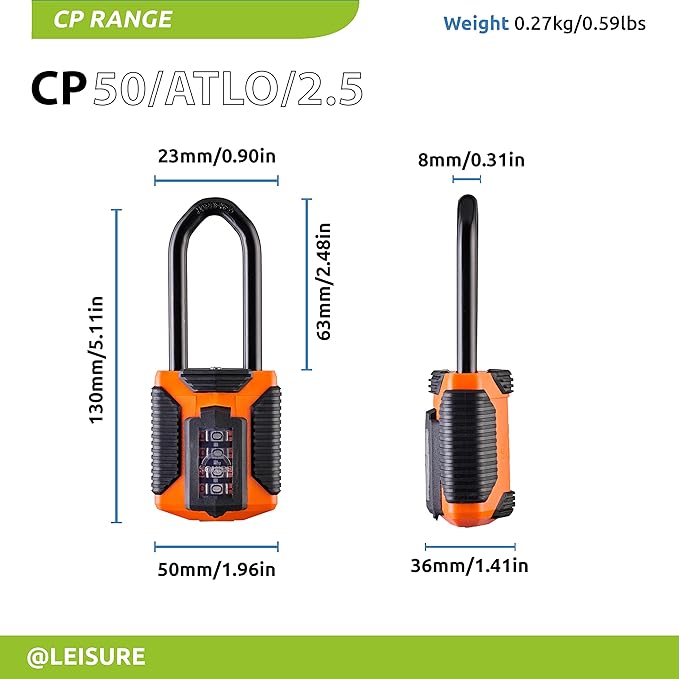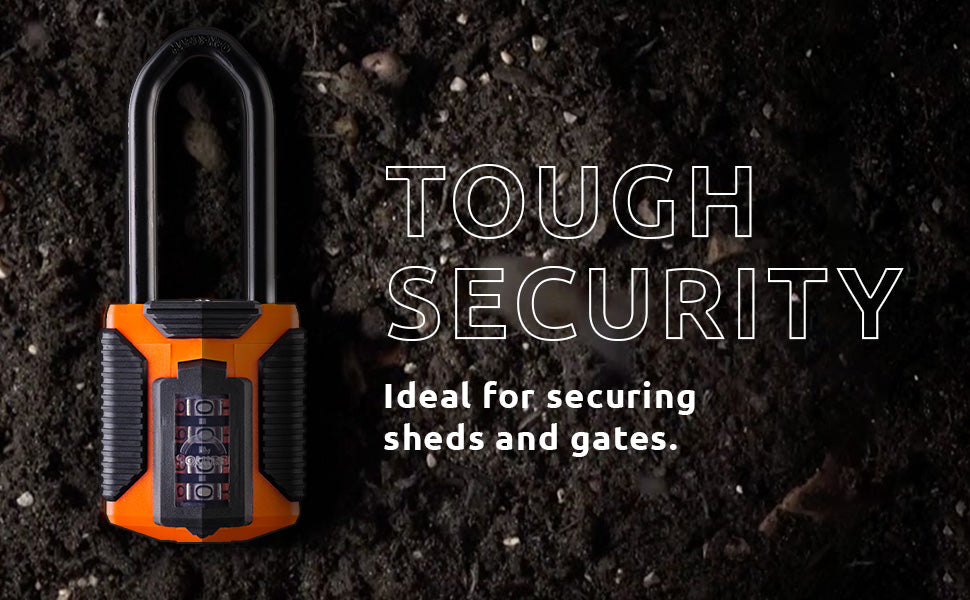 Squire CP50ATLO/2.5 All Weather Combination Padlock - Long Shackle
Product description
Squire CP50ATLO/2.5 Marine All Weather Combination Padlock - Long Shackle
Are you in need of a reliable and weather-resistant padlock to protect your valuable possessions? Look no further than the Squire CP50ATLO/2.5 All Weather Long Shackle Combination Padlock. This high-quality combination padlock offers a range of features designed to provide maximum security and convenience.

Weatherproof and Sturdy Design: Built with alloy steel and a zinc diecast finish, the Squire CP50ATLO/2.5 Long Shackle Combination Padlock ensures long-lasting protection. Its robust body is resistant to dirt, corrosion, and extreme weather conditions, guaranteeing reliable performance in any environment. In fact all Squire's all weather  combination padlocks are salt water tested to ensure the highest level of corrosion resistance. 

High Security Keyless Security: No need to manage multiple keys. With the Squire CP50ATLO/2.5 long shackle padlock, you can secure your assets using a simple 4-digit code. Convenient and hassle free key management.
Unbeatable Protection with 10,000 Combinations: The 4-wheel combination mechanism allows you to choose from 10,000 different combinations, ensuring unparalleled security. You can easily reset the security code within minutes, thanks to Squire's patented re-codable mechanism.

Robust and Durable Construction: Engineered with a heavy-duty design, the Squire CP50ATLO/2.5 all weather combination padlock provides serious security against cutting and brute force attacks. Its hardened 2.5 inch long steel shackle offers added strength and resistance, giving you peace of mind that your belongings are well protected for years to come, with Squire 10-year product warranty.

Versatile for Multiple Applications: Whether it's securing your home, shed, garage, dock box, gate, or toolbox, the Squire CP50ATLO/2.5 Combination Padlock is a strong and reliable solution. Suitable for both indoor and outdoor use with waterproof and weather resistant features to ensure long term reliable performance.

Specifications:

8mm diameter anti-rust shackle - 2.5 inch long shackle height.
50mm padlock body width offer robust security against attack.
Re-codeable 4-wheel combination lock with 10,000 locking variations
Anti-pick extra secure mechanism for enhanced security
Weather-resistant marine grade heavy-duty cover for long-lasting use
Easy re-coding functionality for convenience
Designed and engineered to meet the high-quality standards
Get your Squire CP50ATLO/2.5 long shackle combination padlock today and protect your property with this reliable and strong marine grade, all weather combination padlock.
Trusted Brand
Squire's 240 years of manufacturing excellence
Quick Delivery
95% of orders ship same day
10 Year Warranty
Industry leading product guarantee
15 Day Returns
Return Unused for Product Refund