Wall and Ground Anchor - WA300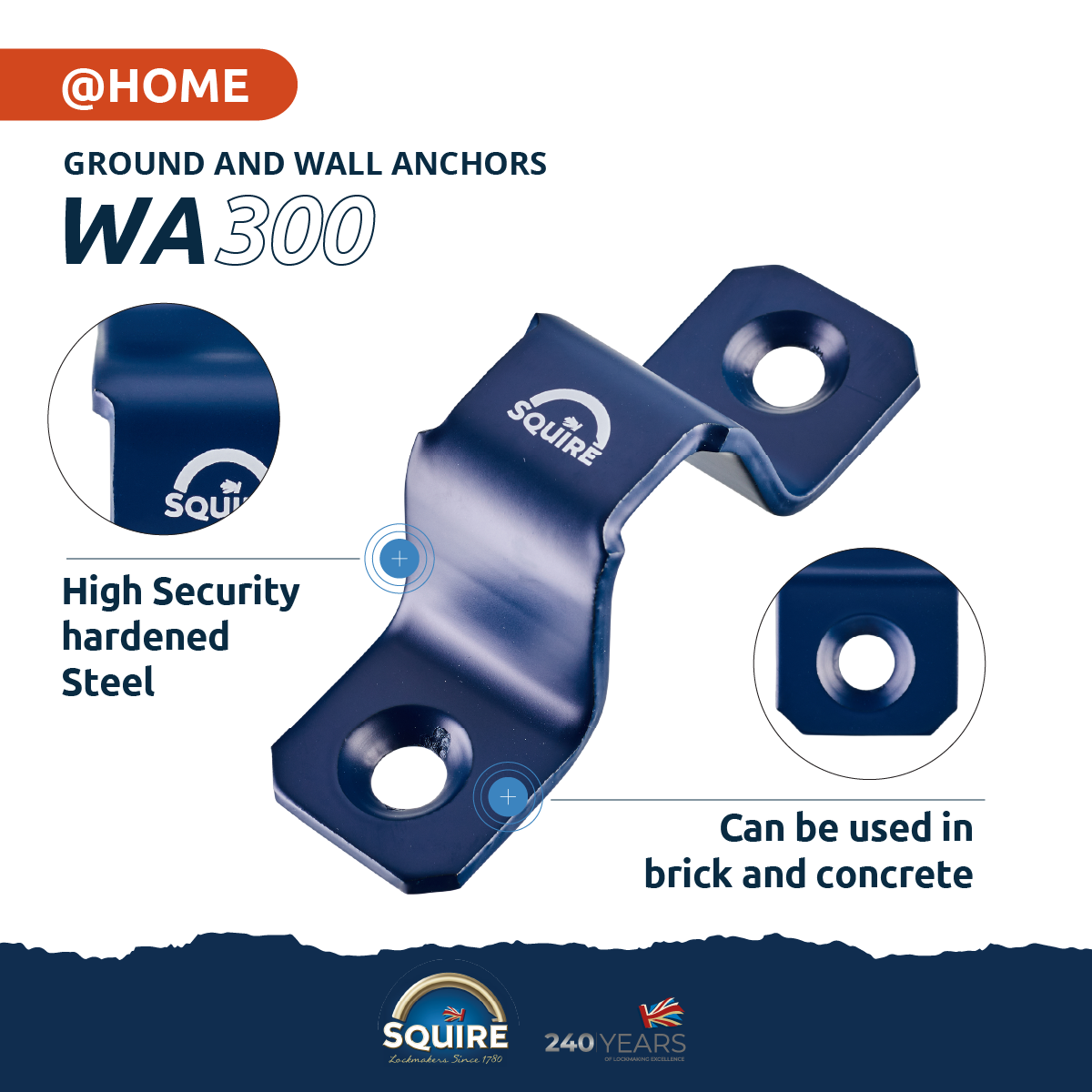 Wall and Ground Anchor - WA300
Product description
Squire WA300 Wall Anchor
​​​​​​​
The Squire WA300 Ground or Wall Mount Anchor has a solid 5mm hardened steel construction, it is easy to install and comes completed with security fittings.
It has 37mm x 31mm clearance making it suitable for chains up to 8mm link diameter.
It is powder coated and weather resistant. 
Features
: 5mm hardened steel construction Ideal for both internal and external applications.
: ​​​​​​​37mm x 31mm clearance
: Use with heavy duty chains up to 8mm link diameter
: Durable powder coating
: Easy to fit
: ​​​​​​​Supplied complete with security fixings 37mm x 31mm clearance
Trusted Brand
Squire's 240 years of manufacturing excellence
Quick Delivery
95% of orders ship same day
10 Year Warranty
Industry leading product guarantee
15 Day Returns
Return Unused for Product Refund