Squire LN4S - Premium Marine Grade Brass Padlock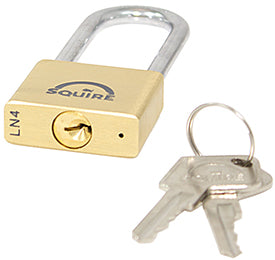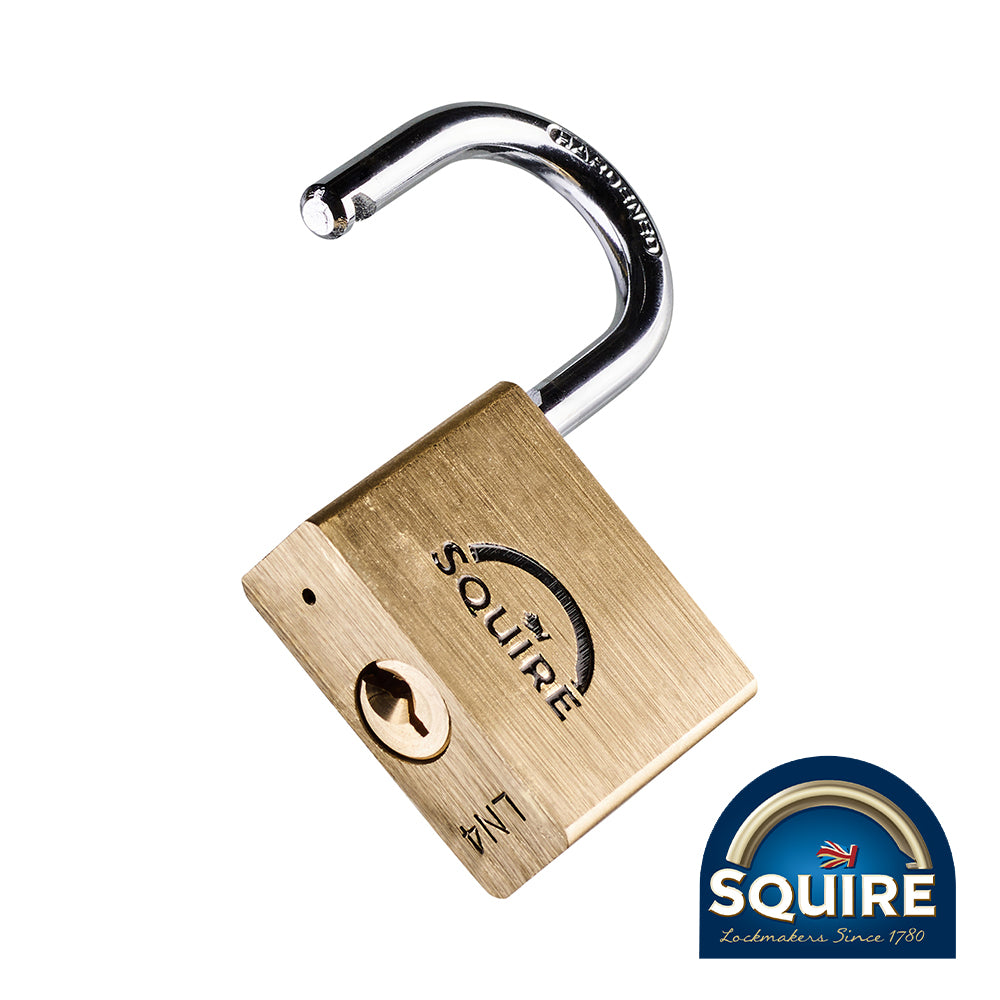 Squire LN4S - Premium Marine Grade Brass Padlock
Product description
SQUIRE LN4S MARINE – Solid Brass Padlock with Stainless Steel Shackle
Upgrade your security with the SQUIRE LN4S MARINE - 40mm Solid Brass Padlock. This premium padlock provides exceptional security for both indoor and outdoor applications. With its solid brass body and stainless steel shackle, it offers robust protection against theft and designed to withstand exposure to the elements.
Key Benefits:
Unmatched Security:

 

The LN4S MARINE padlock ensures superior duty security, safeguarding your valuable possessions with its reliable construction and advanced features.
Versatile Use:

 

Whether you need to secure your personal belongings indoors or protect equipment and assets outdoors, this padlock is suitable for a wide range of applications.
Rustproof and Durable:

 

Built to withstand harsh environments, this padlock is rustproof, making it ideal for use in various weather conditions.
Double Locking Mechanism:

 

The double locking feature adds an extra layer of protection, preventing unauthorized access and enhancing security measures.
Long-lasting Performance:

 

Designed with a 5-pin tumbler lock mechanism and subjected to a rigorous 200-hour salt spray test, this padlock ensures reliable and durable performance.
Specifications:
Body Material: Solid Brass
Padlock Body Width: 40mm
Shackle Material: Stainless Steel
Rustproof: Suitable for indoor and outdoor use
Locking Mechanism: Double Locking
Additional Features: 5-pin tumbler lock, Rustproof
Warranty: 10 years
Enhance your security with the SQUIRE LN4S MARINE padlock today! 
Trusted Brand
Squire's 240 years of manufacturing excellence
Quick Delivery
95% of orders ship same day
10 Year Warranty
Industry leading product guarantee
15 Day Returns
Return Unused for Product Refund