Wall and Ground Anchor - WA500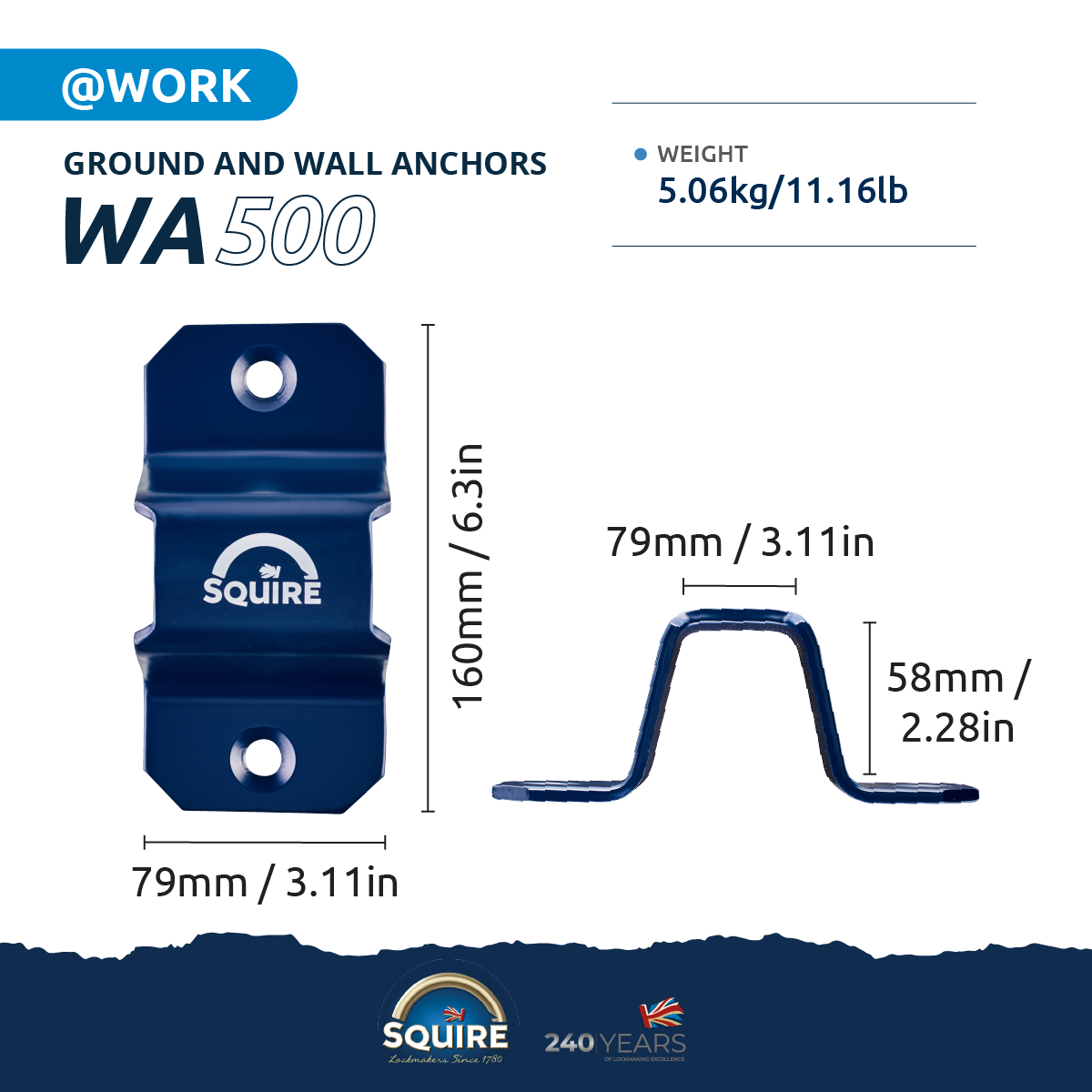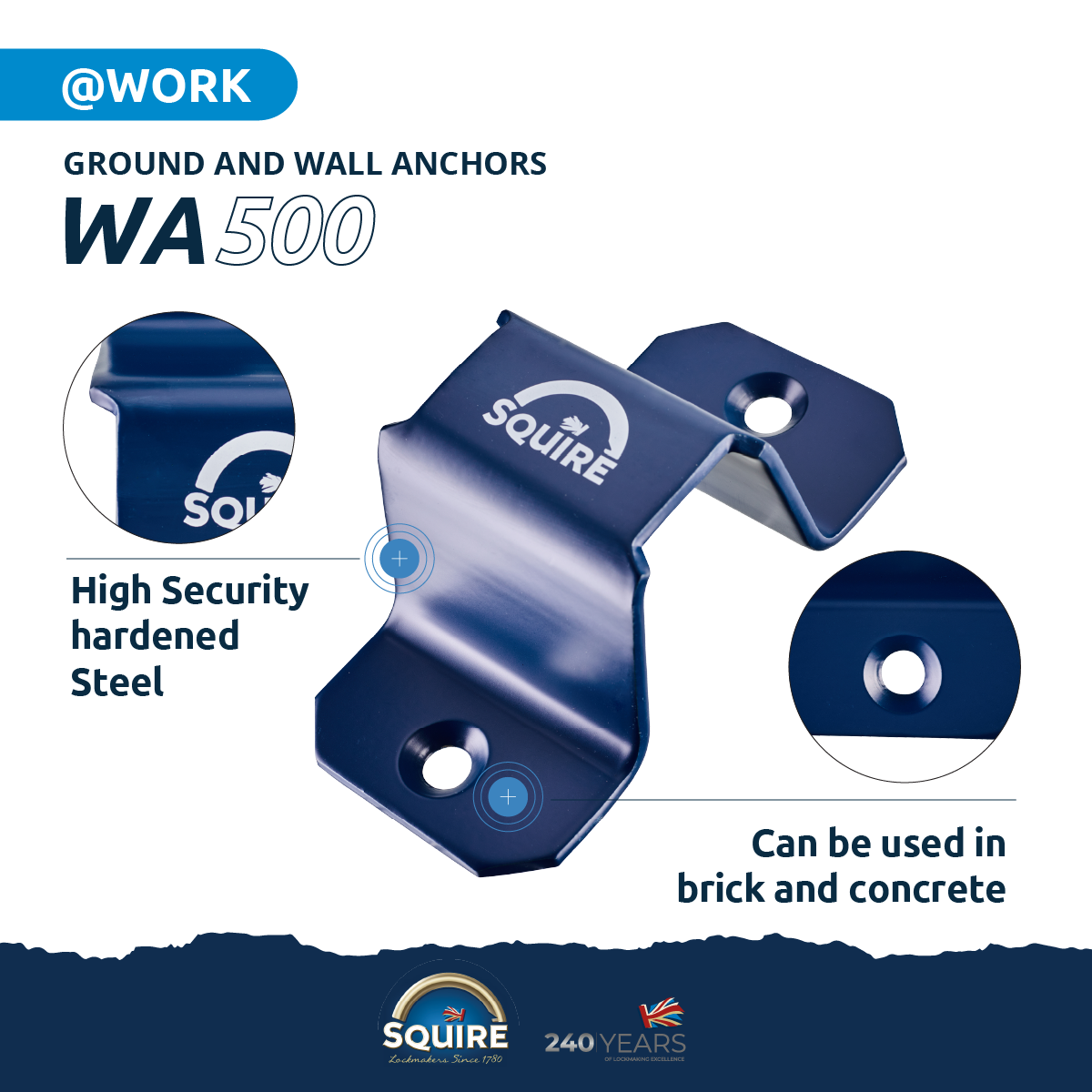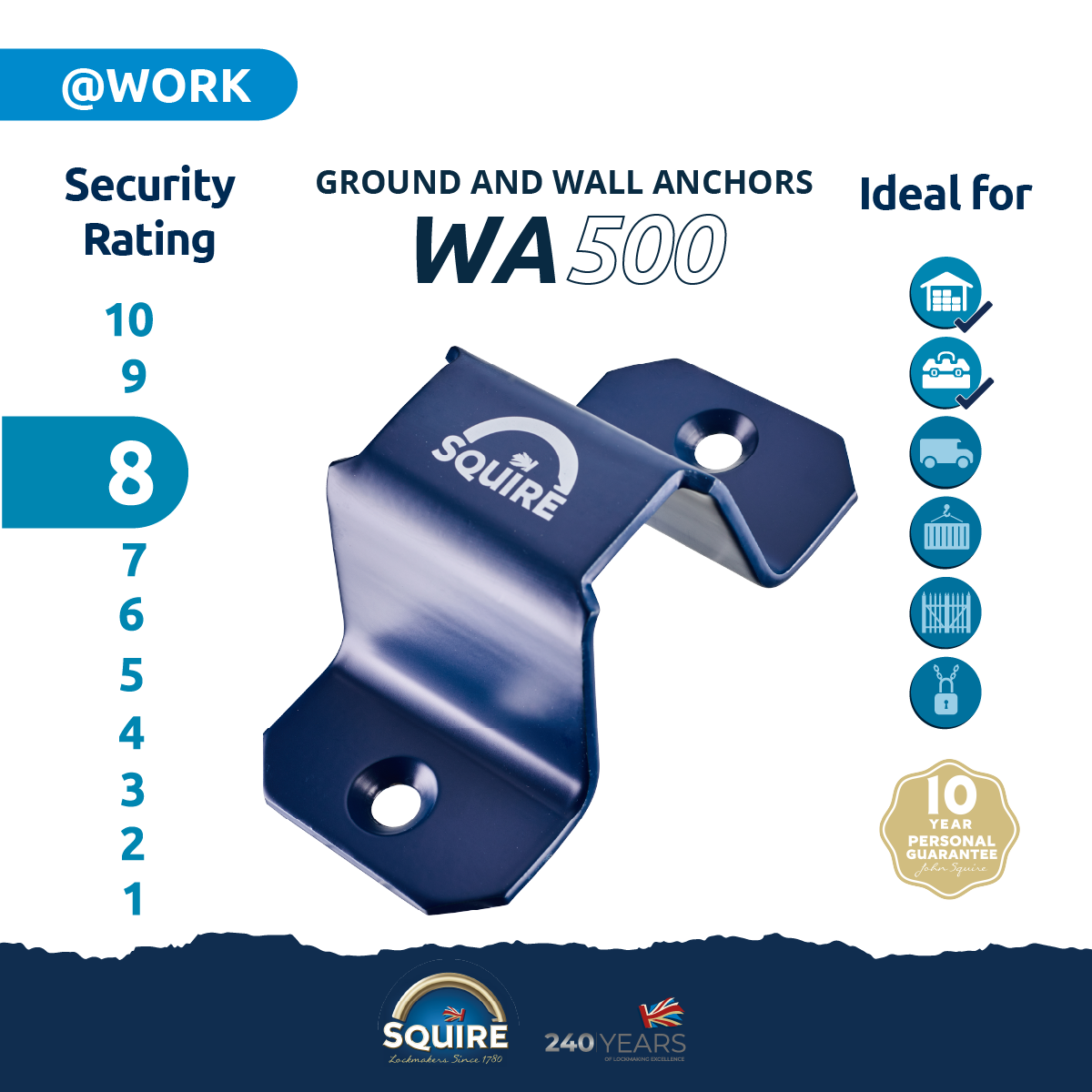 Wall and Ground Anchor - WA500
Product description
Hardened Steel GROUND/WALL ANCHOR: Made of 5 mm thick, hardened steel, you create a stable attachment point for bike locks to reliably protect your bike against theft. 


EASY TO INSTALL: Comes complete with security fittings. It has a 58mm x 43mm clearance making it suitable for most chains with up to 10mm link diameter.


FOR INDOOR AND OUTDOOR USE: It is powder coated and weather resistant making it ideal for both indoor and outdoor applications such as securing ladders, bikes, lawn mowers and other valuable equipment that are often kept outdoors, in sheds or garages.



USE WITH SQUIRE LOCKS: For maximum theft protection, we recommend using a padlock with a high security level. 
Trusted Brand
Squire's 240 years of manufacturing excellence
Quick Delivery
95% of orders ship same day
10 Year Warranty
Industry leading product guarantee
15 Day Returns
Return Unused for Product Refund