Stronghold SS80S Open Shackle | Boron Hardened Steel Padlock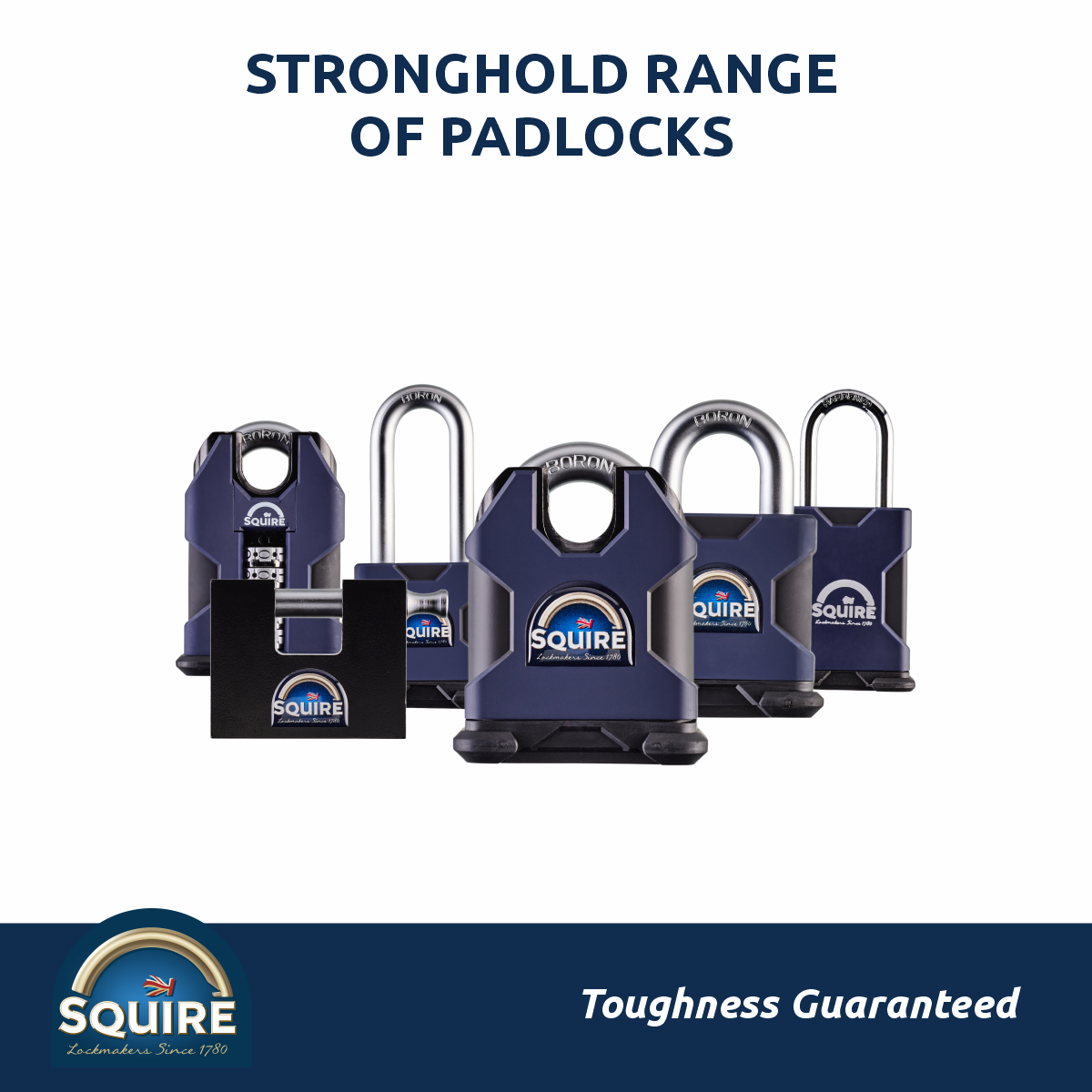 Stronghold SS80S Open Shackle | Boron Hardened Steel Padlock
Product description
Stronghold SS80S: The Ultimate High-Security Padlock
Discover the Stronghold SS80S, one of the world's strongest production padlocks, designed to provide unbeatable security for your valuable assets. With its ultra-high-security features and robust construction, this padlock is ideal for safeguarding commercial and military property, perimeter gates, heavy-duty equipment, lorries, trailers, RVs, motorcycles, and more. Explore the benefits of the Stronghold SS80S and secure your property today.
Key Benefits:
Unmatched Security: The 16mm hardened Boron alloy steel shackle and 80mm solid hardened steel lock body offer unparalleled resistance against cutting, drilling, and tampering.
Versatile and Convenient: The detachable shackle allows for easy attachment to hasps, staples, or chains, making it ideal for securing a wide range of applications.
Enhanced Protection: With a 6-pin tumbler cylinder and over 250,000 key differs, the Stronghold SS80S padlock ensures maximum key security and guards against unauthorized access.
Certified Security: Achieving the prestigious LPCB Level 3 accreditation, this padlock meets the highest security standards and provides reliable protection.
Durable and Resilient: The anti-corrosion 2-layer coating with Zinc and Black Electrophoretic finish guarantees long-lasting performance, even in harsh environments.
The Stronghold SS80S is part of the Squire Stronghold range, renowned globally for its exceptional strength and reliability. 
Order your Stronghold SS80S padlock now and enjoy unmatched protection and peace of mind for years to come, with our 10-year industry leading warranty.
Trusted Brand
Squire's 240 years of manufacturing excellence
Quick Delivery
95% of orders ship same day
10 Year Warranty
Industry leading product guarantee
15 Day Returns
Return Unused for Product Refund