Stronghold SS50CS Closed Shackle | Boron Hardened Steel Padlock
Title
SS50CS
SS50CS Keyed Alike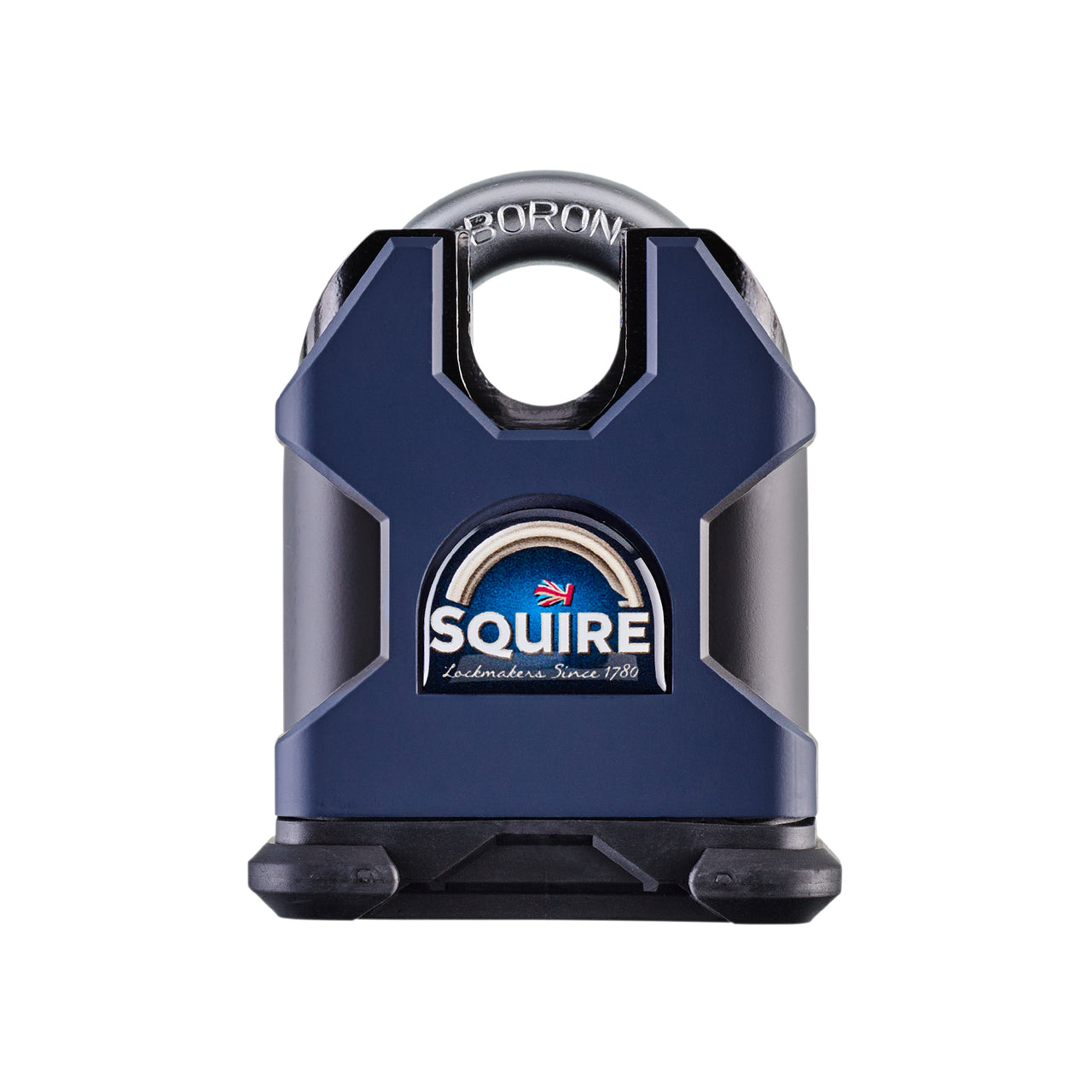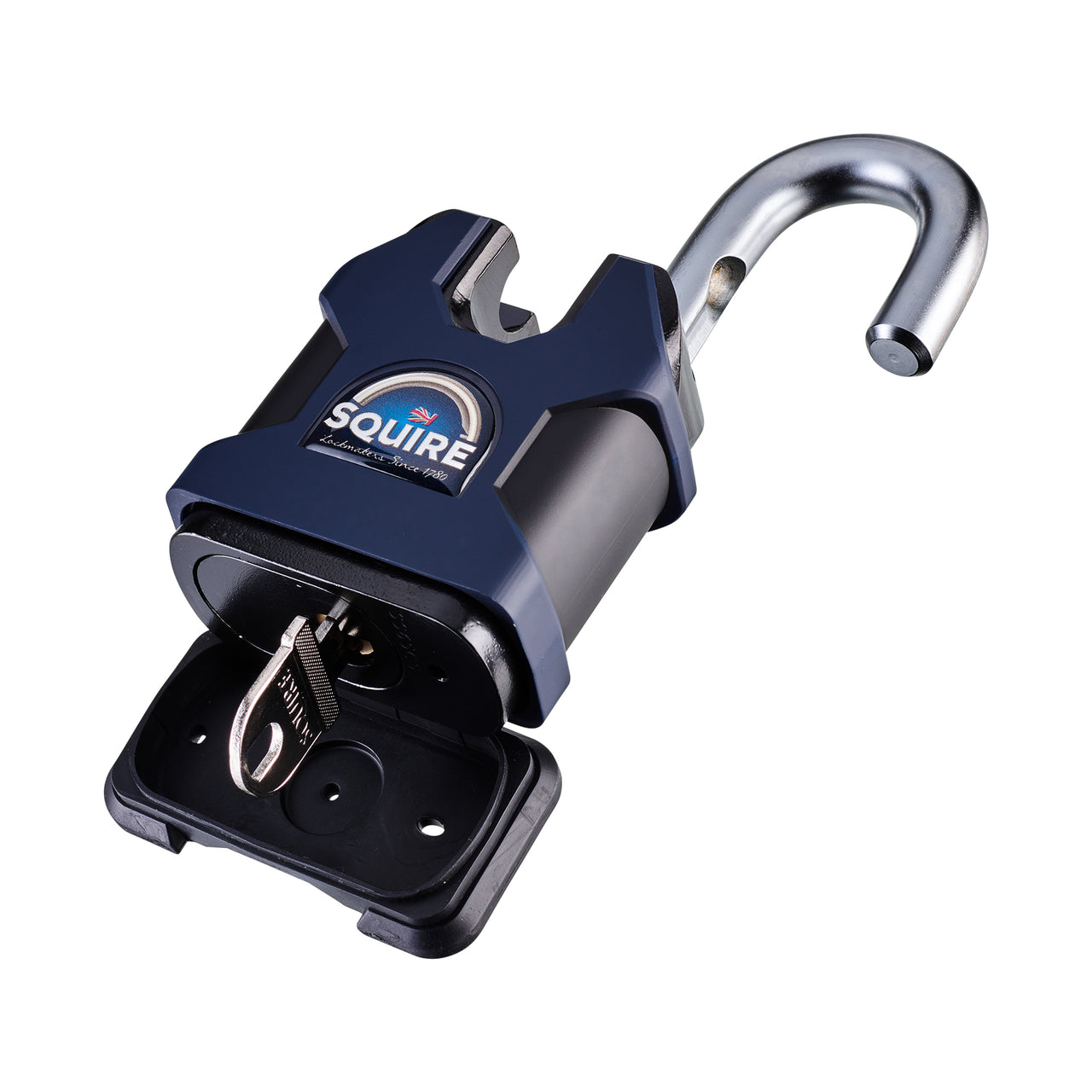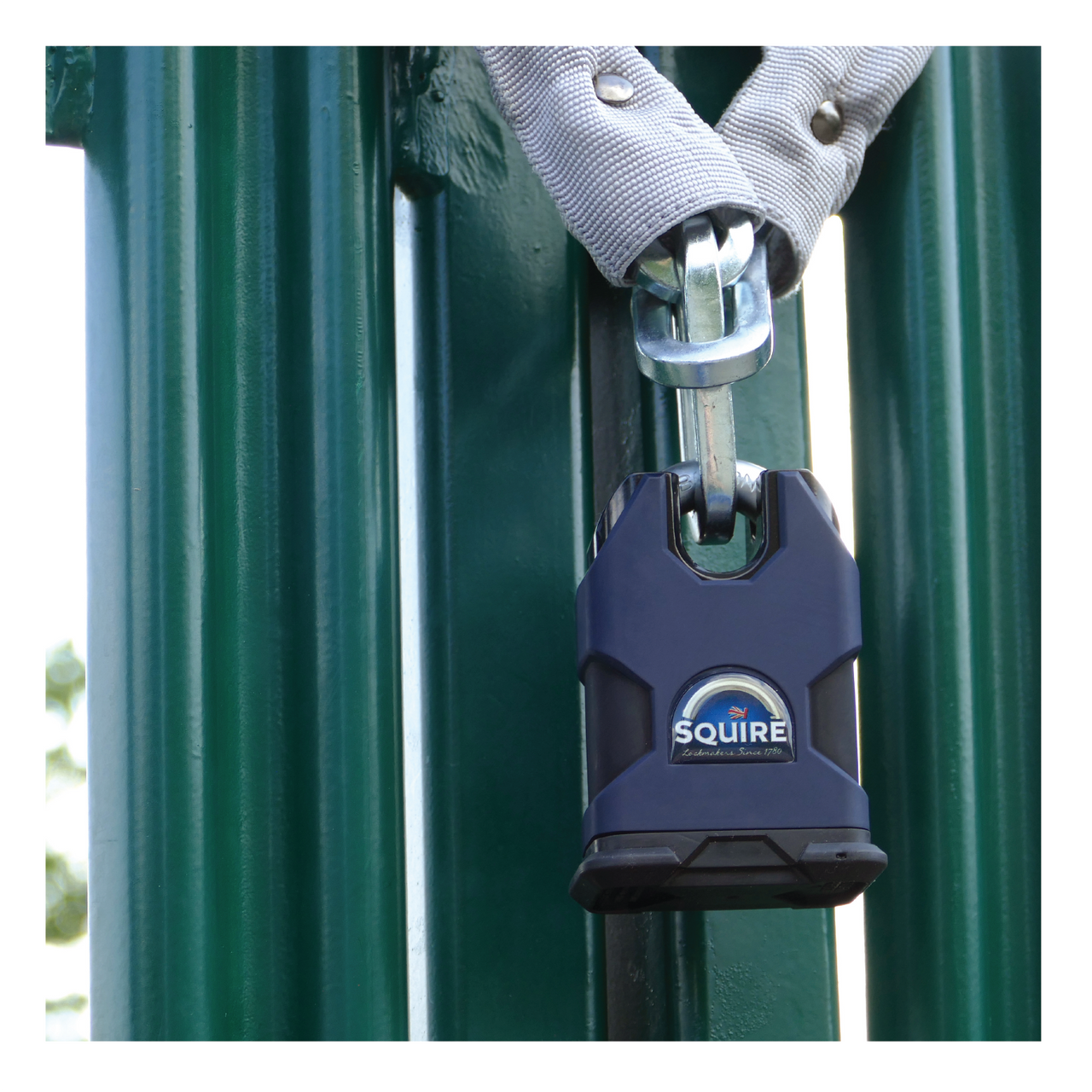 Stronghold SS50CS Closed Shackle | Boron Hardened Steel Padlock
Product description
The Stronghold SS50CS is a sizeable and robust, high-security, closed shackle hardened steel padlock which is part of the Squire Stronghold range, widely regarded as the world's strongest production padlocks.
The SS50CS padlock is re-keyable, it can be keyed alike or master keyed. All Squire Stronghold padlocks are tested to the CEN security standards to ensure the highest levels of protection, reliability, and performance.
Stronghold SS50CS: Serious Security
Experience unrivaled security with the Stronghold SS50CS, a robust and high-security closed shackle padlock. As part of the esteemed Squire Stronghold range, the SS50CS delivers unparalleled strength and reliability. 
Main Benefits:
Uncompromising Security: The 10mm hardened boron steel shackle and 50mm solid hardened steel lock body offer unmatched strength, ensuring maximum resistance against tampering and forced entry.
Ultra-High Security Design: Engineered with a closed shackle design specifically for applications requiring the highest level of security, the SS50CS is the ideal choice for safeguarding perimeter gates, storage units, truck tool boxes, secure facilities, and commercial equipment.
Advanced Locking Mechanism: Equipped with the new Squire 6 pin locking mechanism, this padlock provides exceptional resistance against picking and unauthorized key duplication, guaranteeing peace of mind.
Customizable Access Control: With over 250,000 key differs, the SS50CS allows keying alike or master keying, enabling efficient access control across multiple locks.
Certified Protection: Tested to CEN security standards, this padlock ensures compliance with the most stringent requirements, assuring reliability and performance.
Durable and Long-Lasting: Featuring an anti-corrosion 2-layer coating with zinc and black electrophoretic finish, the SS50CS is protected from rust and designed to thrive even in challenging environments.
Engineered with meticulous precision, the Stronghold SS50CS exemplifies Squire's commitment to padlock engineering excellence. Its solid construction and cutting-edge features make it the ideal security solution for industrial, commercial and residential needs. Whether you require perimeter security, protection for valuable equipment, or enhanced premises safety, the Stronghold SS50CS padlock delivers unparalleled security and peace of mind.
Order your Stronghold SS50CS padlock and experience ultimate protection for years to come, with our industry leading 10-year warranty.
Trusted Brand
Squire's 240 years of manufacturing excellence
Quick Delivery
95% of orders ship same day
10 Year Warranty
Industry leading product guarantee
15 Day Returns
Return Unused for Product Refund