Colossus Padlock and Chain Set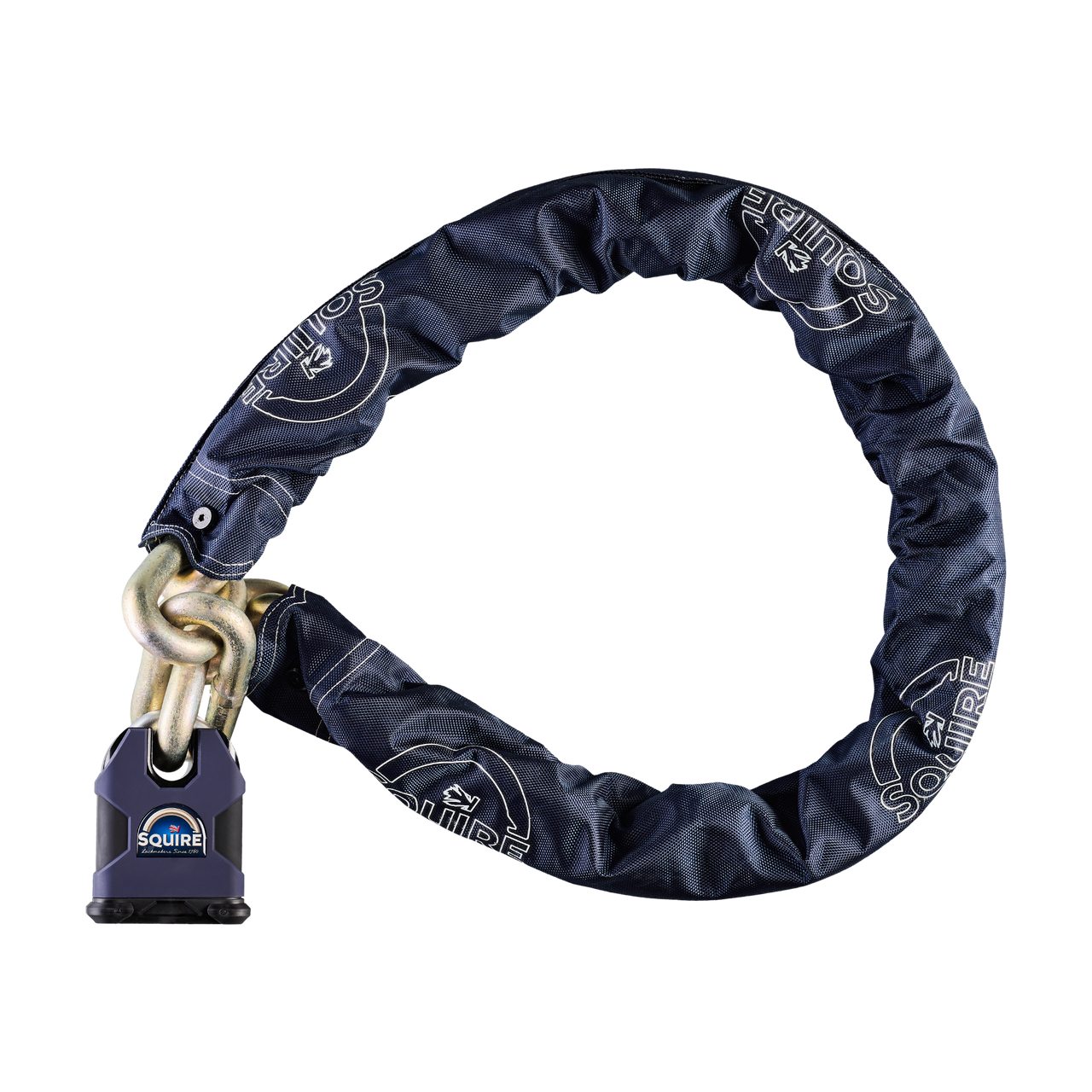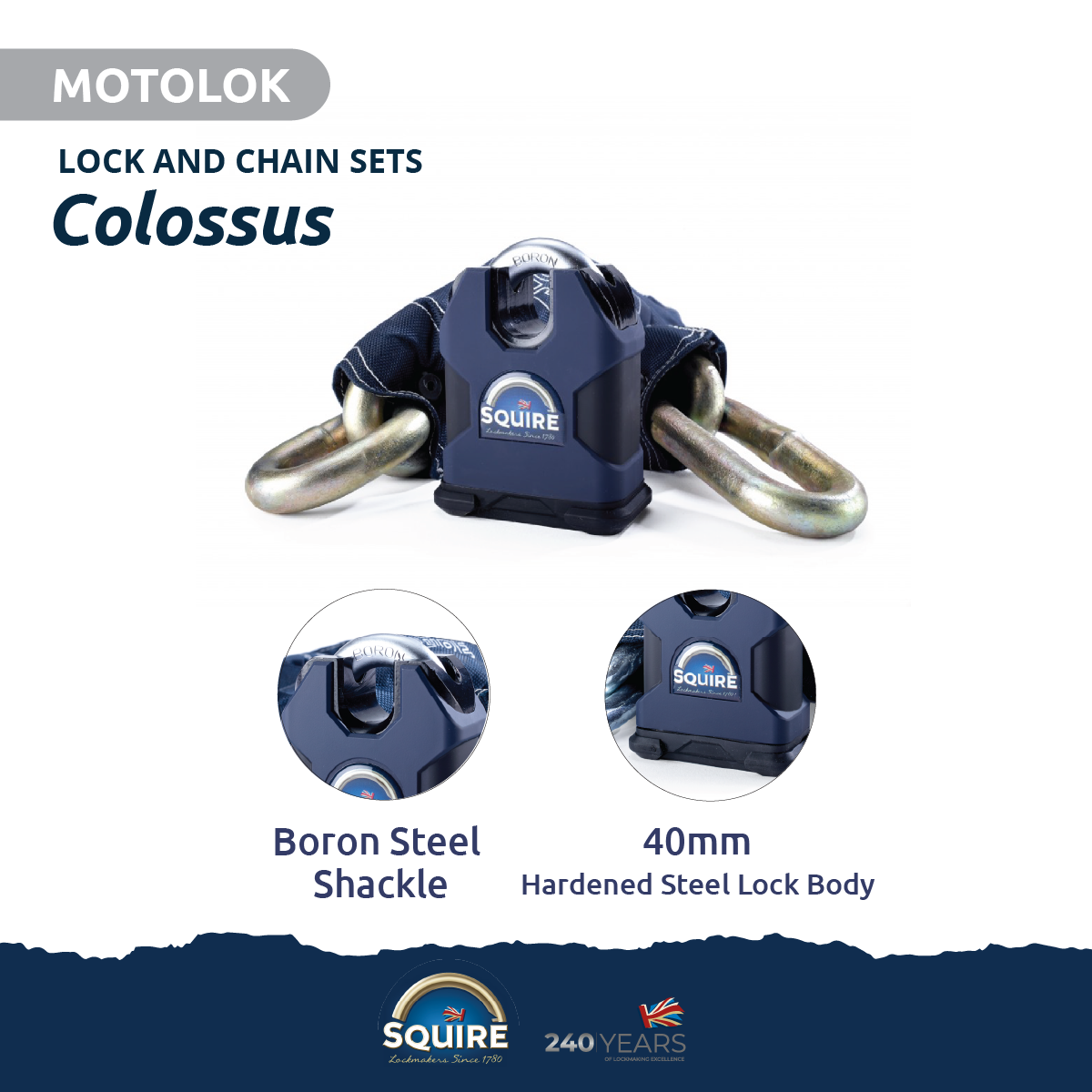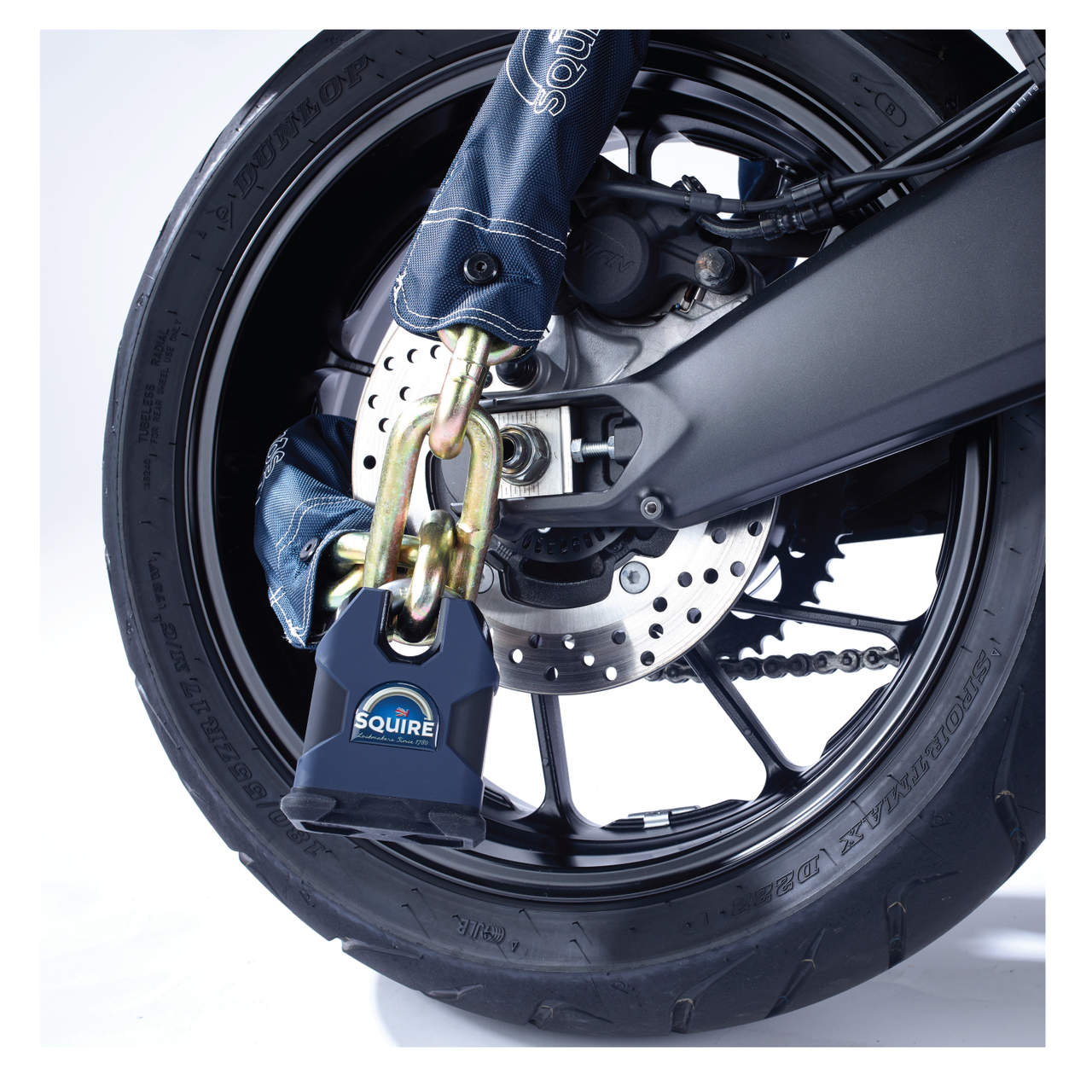 Colossus Padlock and Chain Set
Product description
Formidable Theft Protection with the Squire's
Colossus Padlock and Chain Set
The Colossus padlock and chain set is the third strongest of Squire's  industry leading high security padlock and chain set range, and you will be hard pressed to find a stronger and more secure padlock and chain set anywhere. Designed from the highest quality materials and boron hardened steel shackle, Squire's padlock and chain sets are widely regarded as the premier choice in commercial and industrial perimeter fence and gate security, and for securing assets such as motorbikes, trailers, generators or similar high value commercial equipment. 
If you are looking to secure your commercial, industrial property or equipment, Squire's Colossus padlock and chain set is undoubtably the premier solution.
Squire's reputation is built over 240 years and underpinned by our market leading 10-year warranty, you can rest assured that your assets are securely protected by the premier name in the business.
Main Benefits:
Unparalleled Strength: Crafted from top-quality Boron hardened steel, the set features Squire's renowned Stronghold SS80CS closed shackle padlock giving you serious resistance to cutting and tampering.
Market-Leading Security: Squire's padlock and chain sets are renowned for their superior security standards, making them the preferred choice for military, commercial, industrial, and certain residential applications.
Sold Secure Diamond Certification: This padlock and chain set combined  has been tested and approved by Sold Secure at Gold level.
Peace of Mind: With a 10-year guarantee and a reputation built over 240 years, Squire ensures your equipment is protected by a trusted name in security.
Specifications:
Weight:

 17

kg
Chain Link Diameter (mm): 19
Chain Length (mm):

 

1500
Padlock Body Width (mm):

 80

Padlock Body Thickness (mm):

 40

Shackle Diameter (mm):

 16

Vertical Shackle Clearance (mm):

 25

Horizontal Shackle Clearance (mm):

 23.5
The Colossus padlock and chain set features the Squire Stronghold SS80cs padlock, a 80mm solid hardened steel lock body with 16mm diameter hardened boron alloy steel closed shackle, a six-pin cylinder offering over 250,000 key differs, anti-drill protection, and a protective dust cover. combined with a 19mm hardened alloy steel security chain which delivers serious protection for any assets you are looking to secure against theft
Get your Colossus padlock and chain set from Squire today and trust one of the most reputable names in the business, ensuring the safety of your equipment for years to come with Squire's industry dominating 10-year product guarantee.
Trusted Brand
Squire's 240 years of manufacturing excellence
Quick Delivery
95% of orders ship same day
10 Year Warranty
Industry leading product guarantee
15 Day Returns
Return Unused for Product Refund