Stronghold SS65CS Closed Shackle | Boron Hardened Steel Padlock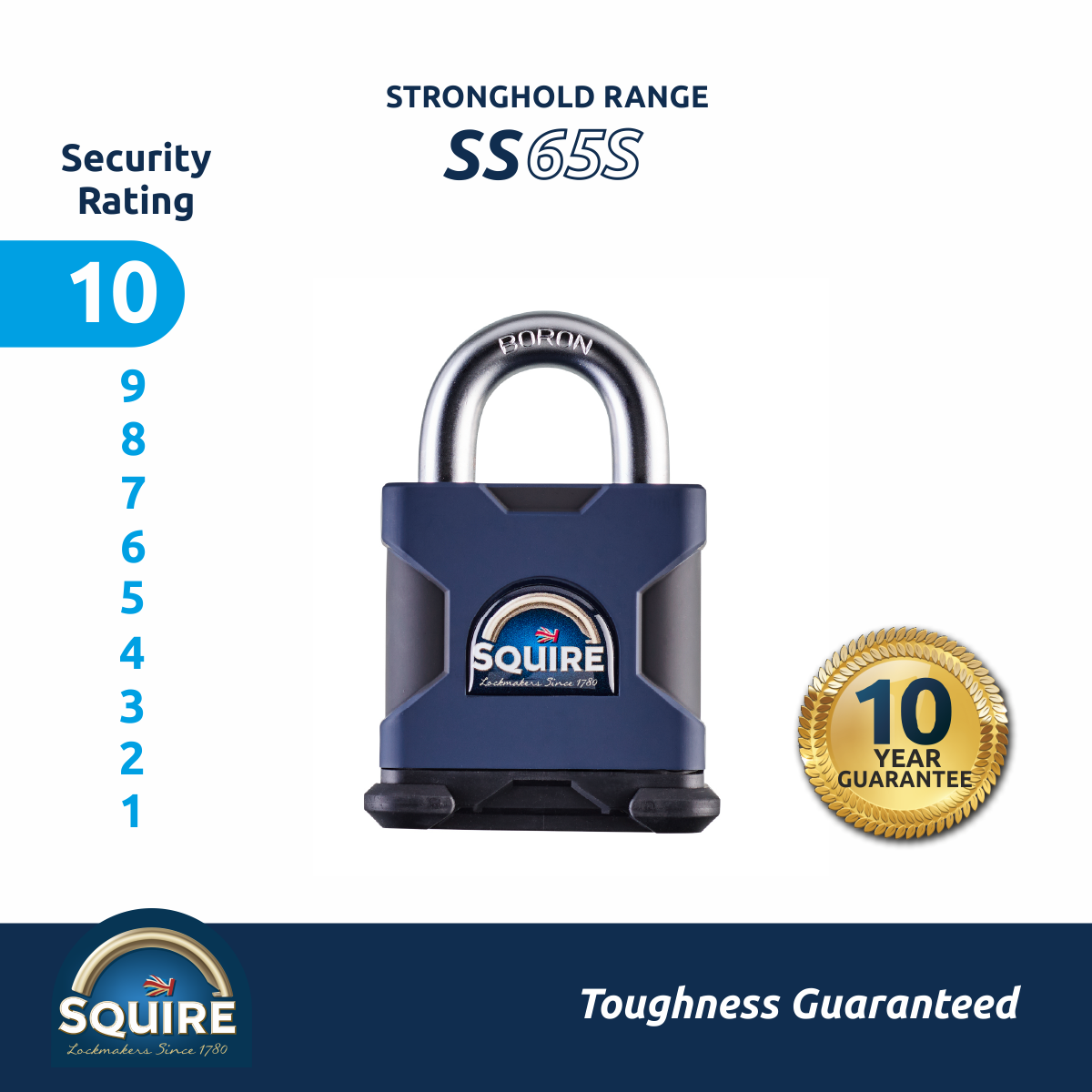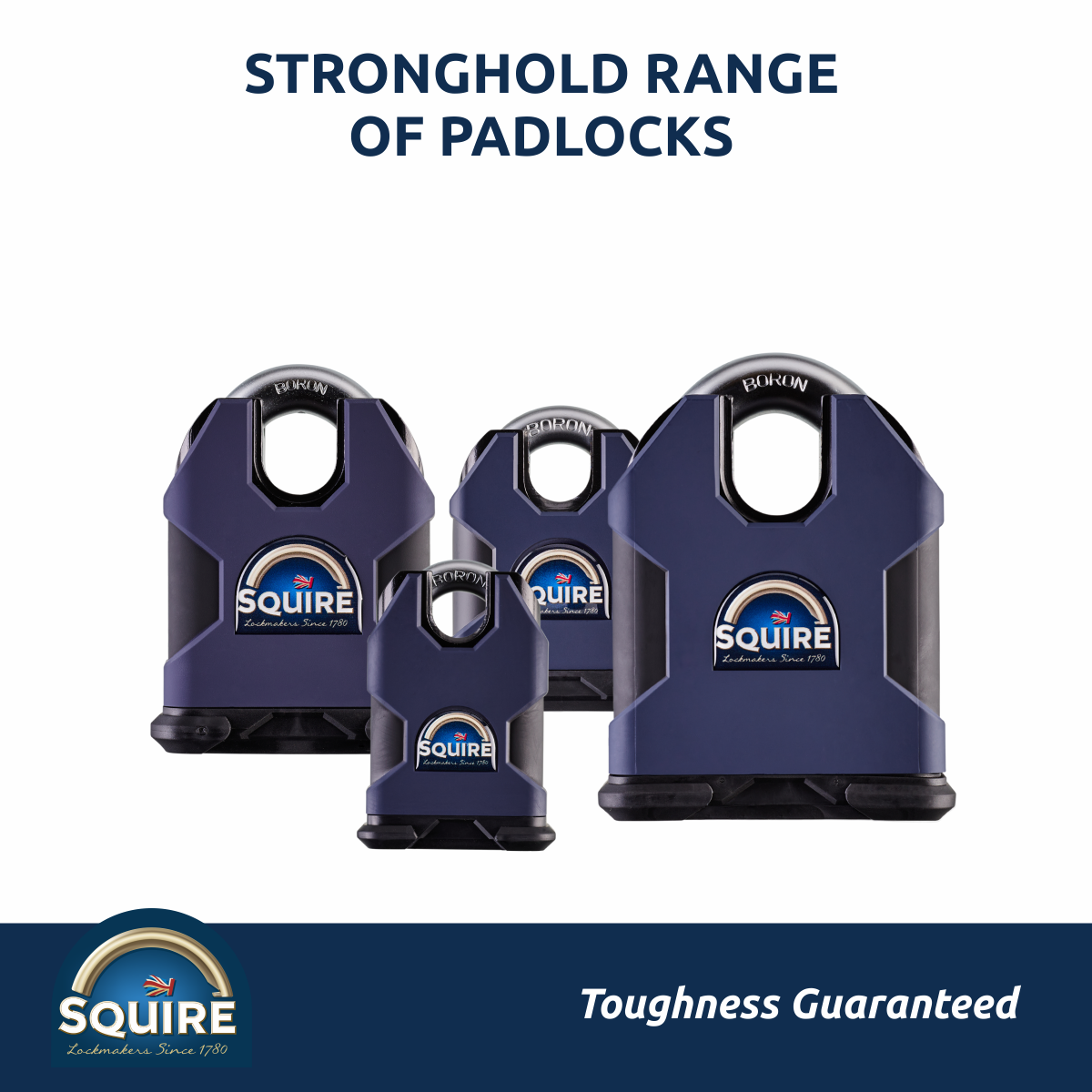 Stronghold SS65CS Closed Shackle | Boron Hardened Steel Padlock
Product description
Stronghold SS65CS: The Ultimate High-Security Padlock for Serious Protection
Discover the Stronghold SS65CS, the epitome of high-security padlocks designed to safeguard your valuable assets. As part of the renowned Squire Stronghold range, known for producing the world's strongest production padlocks, the SS65CS ensures unbeatable security. Standing just two sizes below our flagship SS100S padlock, which achieved the prestigious security rating level SR4 from the Loss Prevention Certification Board, this padlock provides uncompromising protection.
Key Benefits of the Squire SS65CS padlock:

Hardened Boron Alloy Steel Shackle: The 12.7mm hardened boron alloy steel shackle resists cutting and prying attempts.
Solid Hardened Steel Padlock Body: With a 65mm solid hardened steel lock body, the padlock offers maximum durability and physical attack resistance
Closed Shackle for Enhanced Attack Resistance: The closed shackle design provides heightened security, preventing unauthorized access through traditional shackle-cutting techniques.
6 Pin Tumbler Cylinder: Equipped with an advanced 6 pin tumbler cylinder, the padlock offers superior pick-resistance and manipulation prevention.
Over 250,000 Key Differs: With an extensive range of key differs available, the Stronghold SS65CS ensures key uniqueness, minimizing the risk of unauthorized duplication.
CEN Security Accreditation: The padlock holds CEN security accreditation, demonstrating compliance with stringent industry standards.
Anti-Corrosion 2-Layer Coating: The zinc and black electrophoretic finish provides a robust anti-corrosion coating, ensuring long-lasting protection even in challenging environments.
10-Year Warranty: All Squire padlocks come with our industry leading 10-year warranty.
Find out why security professionals worldwide trust the Stronghold range and make an informed decision to safeguard your assets with the ultimate high-security padlock.
Order your Stronghold SS65CS today and protect your assets for years to come, with one of the world's strongest production padlocks.
Trusted Brand
Squire's 240 years of manufacturing excellence
Quick Delivery
95% of orders ship same day
10 Year Warranty
Industry leading product guarantee
15 Day Returns
Return Unused for Product Refund