Stronghold SS80CS Closed Shackle | Boron Hardened Steel Padlock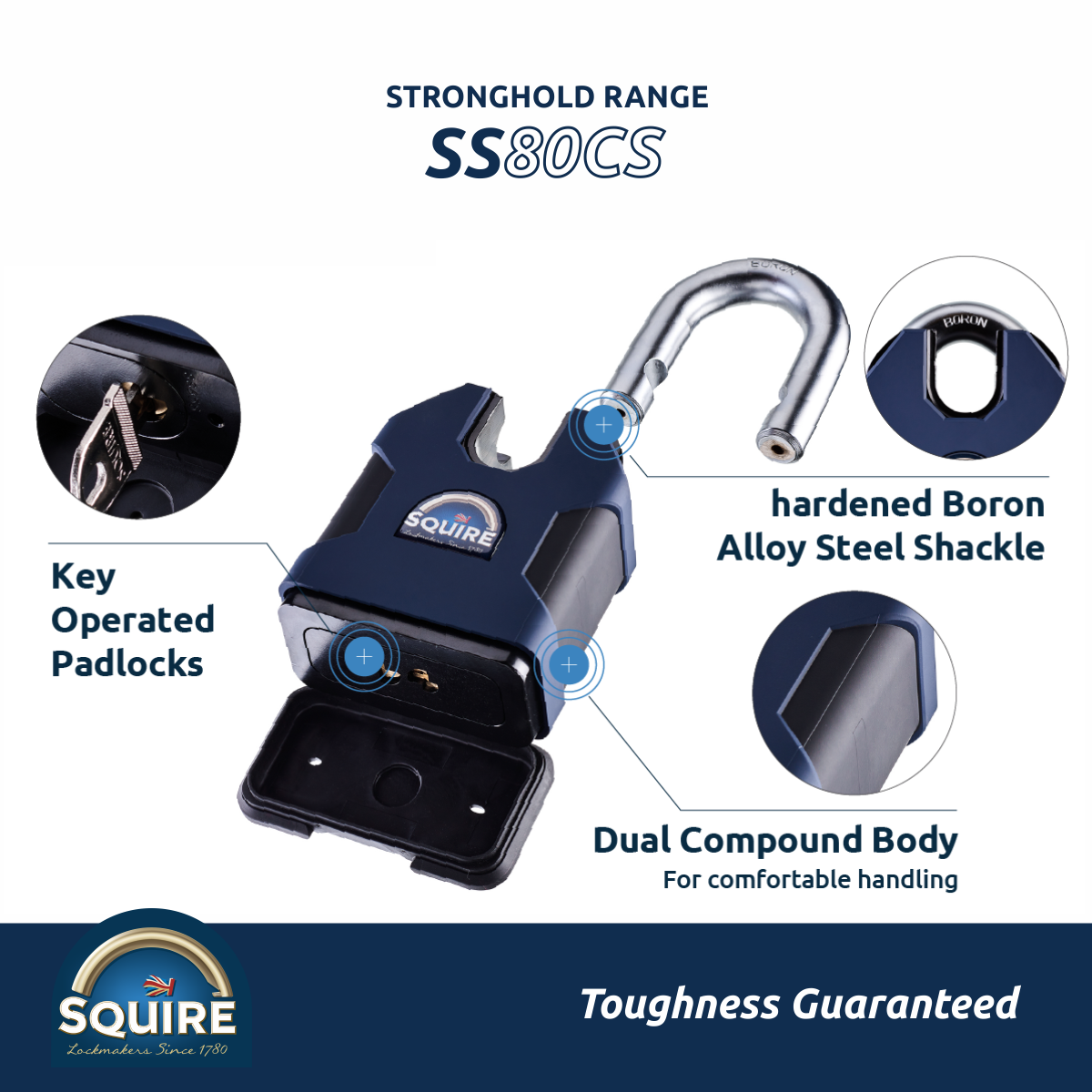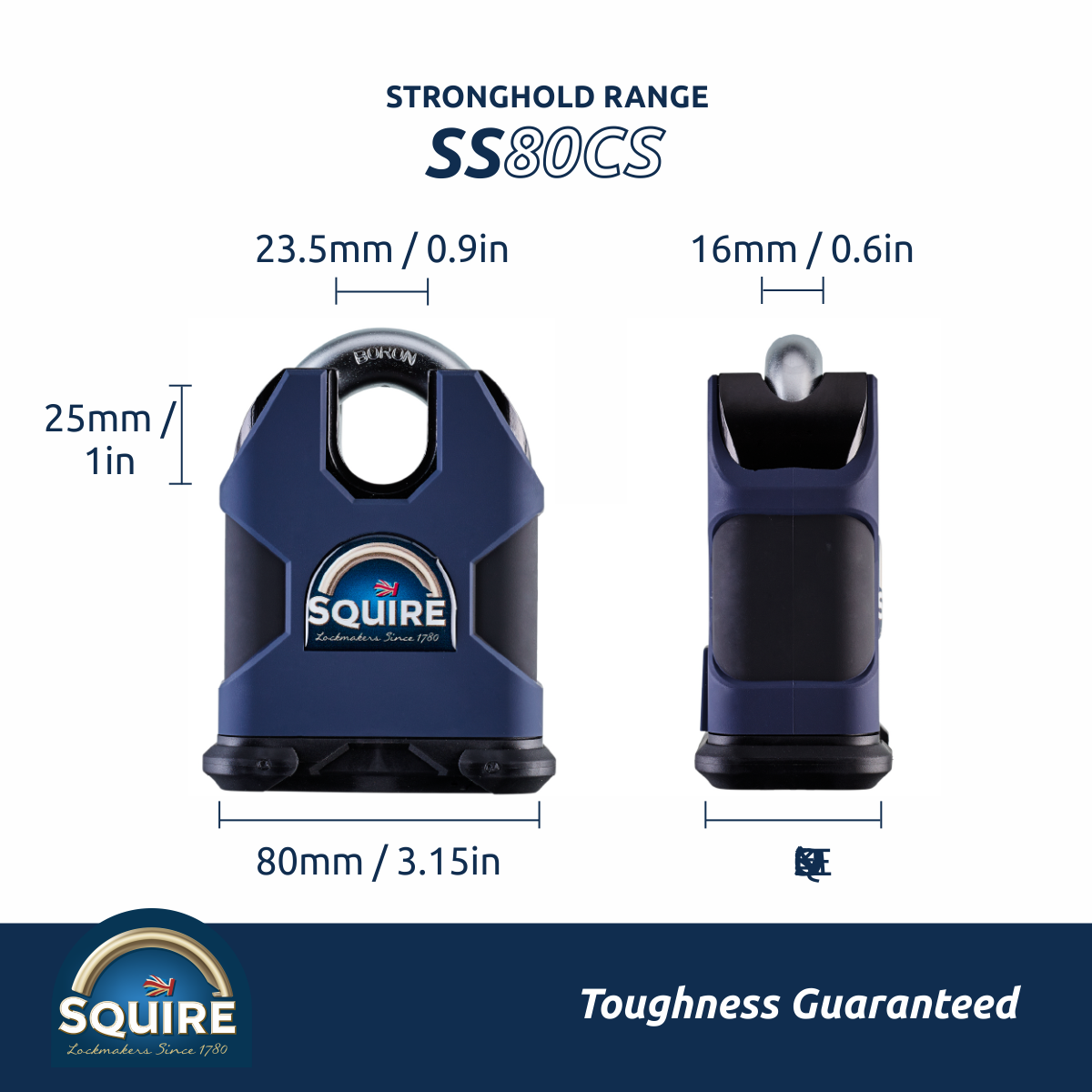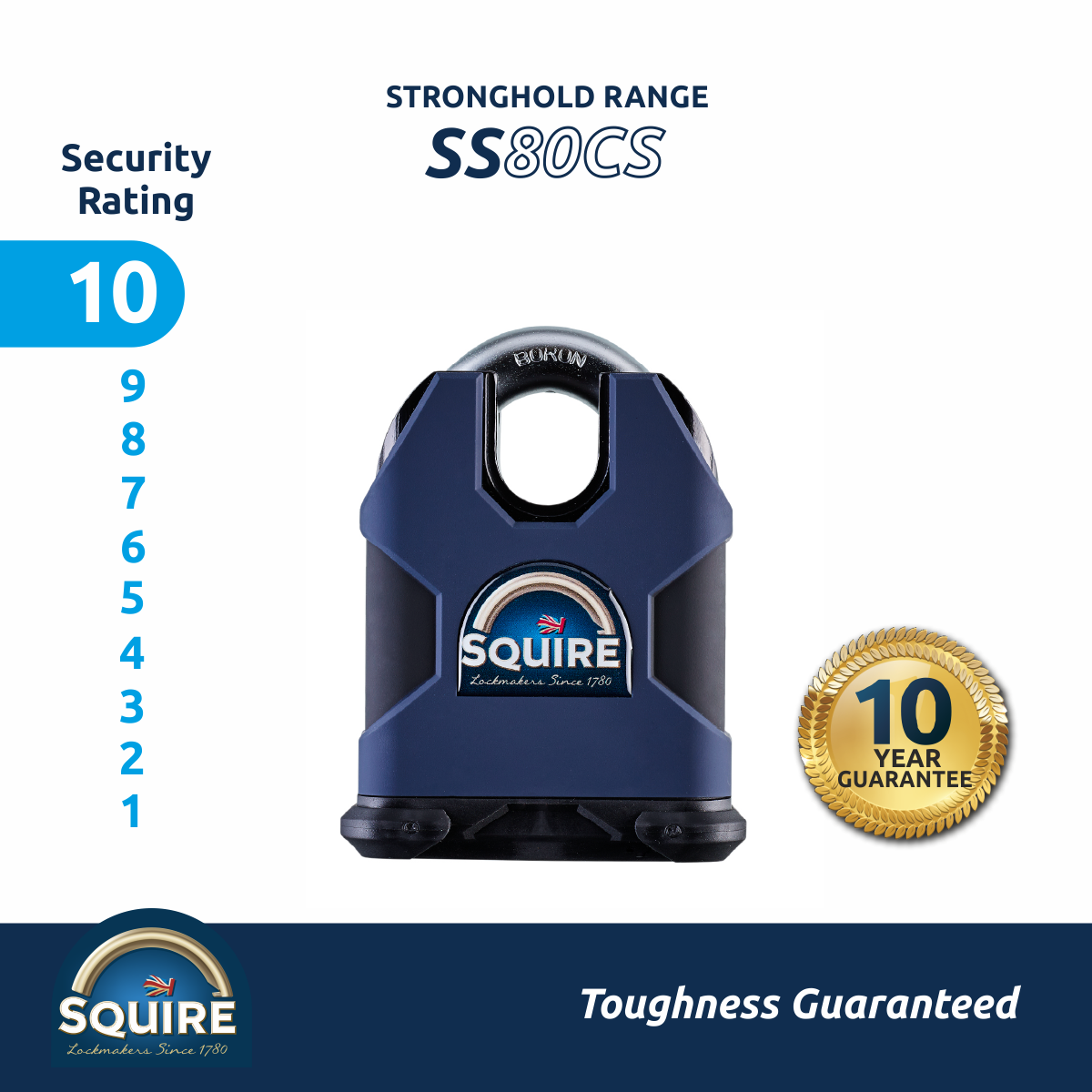 Stronghold SS80CS Closed Shackle | Boron Hardened Steel Padlock
Product description
Squire Stronghold SS80CS: The Ultimate Ultra-High-Security Padlock
Discover the Squire Stronghold SS80CS, the ultimate solution for unparalleled security. Crafted with precision using hardened steel and featuring a closed shackle design, this ultra-high-security padlock ensures unbeatable protection for your valuable assets. Invest in the SS80CS and experience peace of mind like never before.
Main Benefits:
Unmatched Security: The SS80CS boasts a 16mm hardened boron alloy steel shackle and an 80mm solid hardened steel lock body, providing maximum resistance against forced entry, drilling and tampering.
Closed Shackle Design: Designed for ultra-high-security applications, the closed shackle design offers enhanced protection against attacks, making it virtually impossible for unauthorized individuals to tamper with the lock.
Extensive Key Differs: Secure 6-pin cylinder with over 250,000 key differs, the SS80CS ensures exceptional keying security, minimizing the risk of unauthorized access or key duplication.
Certified Security: Accredited with LPCB Level 3, this padlock meets the highest industry standards, delivering reliable and trusted security for your peace of mind.
Durable and Corrosion-Resistant: The SS80CS features a 2-layer coating with zinc and black electrophoretic finish, providing excellent corrosion resistance and ensuring long-lasting durability.
Convenient Shackle Detachment: The detachable shackle allows easy attachment to hasps, staples, or chains, offering hassle-free installation and added versatility.
The Squire SS80CS padlock has been meticulously designed for commercial use where heightened security is essential. It's perfect for securing perimeter gates, high-security facilities, heavy-duty equipment and machinery, lorries, trailers, RVs, shipping containers, as well as industrial, utility, and military applications. Safeguard your assets with the Squire Stronghold SS80CS, the pinnacle of ultra-high-security padlocks. 
Order your SS80CS today to enhance your security for years to come, with Squire's unbeatable 10-year warranty.

Trusted Brand
Squire's 240 years of manufacturing excellence
Quick Delivery
95% of orders ship same day
10 Year Warranty
Industry leading product guarantee
15 Day Returns
Return Unused for Product Refund